About admin
With over 2000 artists, serving as the #1 A&R Portal for up and coming Gospel Musicians, GospelCity.com, since 1999 powered by GospelEngine.com, is a rapidly growing Interactive Christian Inspirational Music Portal Serving as a Single-Source Global Community Destination for Diverse Information, Video and Music Exclusively featuring: Gospel, Contemporary Christian, Gospel Reggae, Jazz Gospel, Holy Hip Hop, and Christian Rock.  For More Information on Gospel Engine or to access, click here:   GospelEngine.com   -   or click/copy/paste the following link in your web-browser:   http://www.GospelEngine.com    
Followers:

2016-08-20
By: admin
Posted in: site news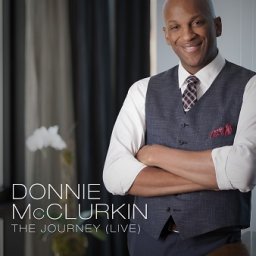 DONNIE MCCLURKIN RELEASES NEW ALBUM 'THE JOURNEY (LIVE)'

New Album Includes Unheard Arrangements of McClurkin's Classic Hits and Three New Songs
Nashville, TN (August 19, 2016) –Three-time GRAMMY®, 11-time Stellar, and three-time Dove Award winning singer/songwriter and syndicated radio show host, Donnie McClurkin, releases his seventh solo album, THE JOURNEY (LIVE) today.  The dynamic fourteen-track album features eleven re-recorded classics as well as three powerful new songs including McClurkin's latest single "I Need You". 
As one of the top-selling and beloved Gospel music artists of all time, McClurkin continues to move audiences around the world. Currently, he can be seen on the multi-city, An Evening with Donnie McClurkin Tour. The tour is commemorating his 10th anniversary as host of the syndicated Donnie McClurkin Radio Show and is a special way for him to thank his fans for tuning in over the years. The tour features spoken word, praise and worship alongside McClurkin's new music.
 "THE JOURNEY (LIVE)," Retail Link


 
AN EVENING WITH DONNIE MCCLURKIN Upcoming Tour Dates
8/21                    Cincinnati, OH               Sawyer Pointe Park (I Hear Music Conference)
8/25                    Richmond, VA               St. Paul's Baptist Church
8/26                    Charlotte, NC                 Rock Church Center
8/27                    Dallas, TX                        Inspiring Body of Christ
9/18                    Norfolk, VA                     Rock Church
9/24                    Montgomery, AL          Safe Harbor Church
TBS                      Chicago, IL                      TBS
TBS                      Detroit, MI                      Perfecting Church
Tags