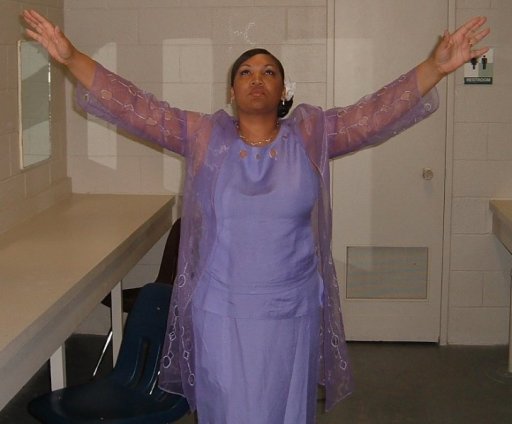 About Yvonne Cobbs-Bey
Yvonne C. Cobbs-Bey is a solo gospel singer, songwriter, choir director, actress, and entrepreneur.

She can be herd every Sunday night on station K.E.S.T (1450 AM) from 6:00-7:00pm during a Live Radio Broadcast Service. Singing lead vocals and directing the choir.

In addition she can be seen every Tuesday on Cable Channel 26 from 8:00-9:00pm via Harmony's Pre-recorded Worship Experience throughout Oakland, Berkeley, Piedmont, San Pablo, and El Cerrito, in the state of California.

Yvonne has directed choirs for over 30 years and was awarded the Choir Director of the Year Award in 1999.

Yvonne is featured on the 2000 release of Pastor A. L. Cobbs, Sr. and the Voices of Harmony, (The Anointing) performing lead vocals in (Stand Still) and (Bread of Heaven). Yvonne is also featured on (Lord You Are Worthy) by Pastor A. L. Cobbs, Jr. released 2001, singing the lead vocals on (Stand Still).

God's Always There is Yvonne's debut gospel CD project released in 2005. In 2006 she released (Stand Still) and launched her own record label Bey Daz'l Records, and is currently working a 2007 release.

Thank you for visiting this site, please come again, and enjoy the simple expressions of praise and worship by Yvonne Cobbs-Bey.

Influences
Father, Mother, & Shirley Ceasar
Followers: