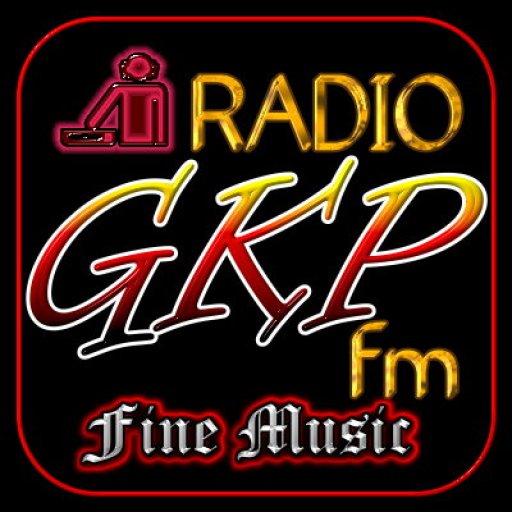 Over Radio wGKP f.m.
Radio wGKP f.m. This simply means: "Radio with GOSPEL KNU PHLAVA – fine music"
When it comes to entertaining, enlightening and educating, no one in podcast radio compares to the team at wGKP f.m.
wGKP f.m has a unique "PHLAVA SOUND" that is a mix of Caribbean Gospel, Holy Hip Hop, and Old Phlava R&B, so carefully blended that no other station has yet tried to duplicate.
wGKP f.m's format bridges the gap between the Bit-Too-Broad and the All-Too-Soft Gospel Music and Classic Retro Hip Hop & R&B by strategically positioning itself between the two formats that exist to the left and right of our primary target audience of adults 18-45.
wGKP f.m has the most unique and exclusive position in the podcast radio market with Gospel Music being the message music of the 21st Century; wGKP f.m brings the culture and style of the new millennium to podcast radio.
wGKP f.m features some of the hottest gospel dj's in the business. Our resident dj, DJ Gospel Knu Phlava aka dj gkp is known for rockin the exclusive tracks first and breaking us off with the coolest "KNU" Gospel & Holy Hip Hop artists. In the gospel music industry to be branded with a dj gkp "KNU PHLAVA JAMZ" drop mean you have the most up-to-the-minute joint out. You can find your #1 Gospel DJ, dj gkp, right here on wGKP f.m.
wGKP f.m is not just about music, we're about touching lives as well; giving listeners that perfect dose of music with edifying conversations, even tackling some of today's controversial issues.
BELIEFS:
So you think because you're a born again Christian you are not supposed to have fun huh? Let see what the bible has to say about it…….. 2 Samuel 6:14 speaks of when David danced before God. Ecclesiastes 3:4 speaks of "a time to weep and a time to laugh, a time to mourn and a time to dance." Psalms 149:3 says "Let them praise his name with dancing" and Jeremiah 31:13 "Then maidens will dance and be glad, young men and old as well. I will turn their mourning into gladness; I will give them comfort and joy instead of sorrow." Psalms 30:11 says "You turned my wailing into dancing."
We are the Christian dj's that play a mix of Caribbean Gospel, Holy Hip Hop, and Old Phlava R&B music to keep any praise party/function alive with hand clapping and foot stomping praises. Part of our repertoire include fresh "knu" remixes of holy hip hop gospel with a Caribbean and U.S. "phlava"
MISSION STATEMENT:
DJ gospel knu phlava exists to serve our brothers and sisters in the Lord with the highest quality of Christian and other musical entertainment.
Volgers:

Recent een cijfer gegeven:
statistieken:
FREE ADVERTISING / PROMOTION no strings…..I help you….you help me.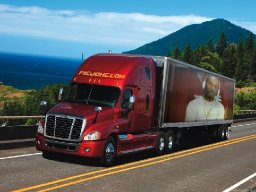 Hello friends, Greetings in the precious name of our Lord & Savior, Jesus Christ. Hi, my name is Dirk Smart; I'm a gospel DJ with a passion not only for the Lord, but also for the things of God, namely dj'ing and radio broadcasting. I'm writing to inform and encourage you to take advantage of an exceptional FREE advertising opportunity.   As a business person like me, you know the value of advertising, so no need for me to explain how that works. What I would like to offer you is ABSOLUTELY FREE ADVERTISING, similar to the concept of Face book and MySpace. I know you're probably telling yourself that you have sufficient publicity and you don't need anymore. In today's business environment, "any publicity, is good publicity…. and the more the merrier." So here's the scoop. I currently host a syndicated podcast radio show on Reverbnation, GospelEngine, MySpace, SoundClik and MyBand at Facebook, it also broadcasts at Radio Volcri 98.4 f.m in Latina, Italy (Europe) ( see: www.volcri.org ). I am willing to offer you, for a limited time only, FREE ADVERTISING / PROMOTION of your music, albums, gigs and projects in exchange for you linking me on your websites, and sharing my podcasts with all your friends. I know with our new internet savvy generation, this should be a synch to accomplish, plus there are numerous forums out there on how to achieve this, but if you need any further assistance, I'd be glad to help. As you would have gathered my angle by now, the more you share my podcast, the more people will hear not only your songs but your ads as well. Think about it….. Your music as well as your ads being heard (AT NO COST TO YOU) by millions across all the above mentioned websites and foreign Radio Stations, plus others is being sought as we speak. What you'll need to do is, send me your audio productions of your songs or albums and/or advertisements of your upcoming gigs and projects @ dsmartdirk@yahoo.com .   If you don't have an audio production of your upcoming gigs and projects, then send me a script (I'm not making any promises but) I'll try to have it voiced and produced or you can voice it yourself and I'll handle the production. That's it….no strings…..I help you….you help me. Feel free to contact me and /or upload your files at dsmartdirk@yahoo.com for any questions, concerns or clarifications.   Thanks for your kind consideration and looking forward to a most productive and amicable business relationship. In Jesus' love until He comes. Management Radio wGKP f.m.  
Check out our websites: Radio wGKP f.m.
http://www.reverbnation.com/
radiowgkpfm
http://www.new.facebook.com/pages/Radio-wGKP-fm/115321051862001
http://twitter.com/#!/radiogkp
http://www.gospelengine.com/members/3311/
http://www.soundclick.com/bands/default.cfm?bandID=714536
http://www.myspace.com/201689775/stream
Tags