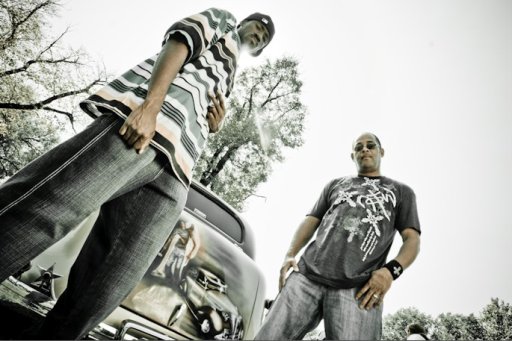 About G.A.S.
God's Anointed Soldiers upcoming project "WAR Compilation(Enemy vs Inner Me)", due to be released Early 2013.
This project will feature songs like the first single "Good Enough" which made it to #1 in Urban/Gospel on Soundclick.com and available on iTunes,"It's War" which also made it to #1 in Christian Hip Hop on Soundclick.com, "We Grind", "Brag On Em" and many more, up to 18 banging tracks!!!
You can check out Video for title song at: Its War
G.A.S. Ministry consists of artist "King Dave" , "Uptown",and featured artist "21 The King", "Awest", "Alionn Keith", and others. The music delivered would be described as positive, uplifting lyrics that promote solid biblical teaching with a "Mid-dirty style" and sound, backed by banging beats. Performances have been labeled powerful, energetic and moving.
G.A.S Ministry has had the priviledge of opening up for several national acts such as Building 429, Mercy Me, Jeremy Camp, Skillet, Thisl, A Road Less Traveled, Kirk Franklin, Third Day, Seventh Day Slumber, The Museum and others.
Another avenue of ministering is at several detention centers, correctional facilities, prisons and various festivals and outreaches around the country, where God has allowed the group to share their hearts with individuals in need and this has proven to be a very fruitful area.
Followers:

stats: