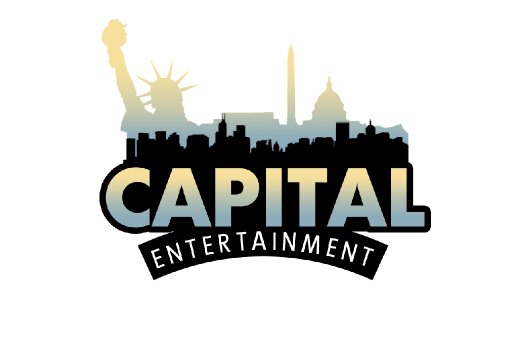 About Capital Entertainment
Public relations firm based in Washington, D.C.
Followers:

@capital-entertainment
• 5 years ago
GOSPEL MUSIC'S FLOWER CHILD
CASEY J
IS BLOSSOMING INTO A FULL-FLEDGED STAR
AS SHE HITS THE ROAD FOR 50-CITY "FESTIVAL OF PRAISE TOUR"
Atlanta, GA - Within the last two years, Casey J – a former Atlanta elementary school teacher – has racked up two massive Billboard Magazine No. 1 radio singles, a No. 1 debut album that's spent an entire year on the national sales charts and she's also won the 2016 Stellar Gospel Music Award as New Artist of the Year. Now, the smooth-voiced chirper is hitting the road as part of the 50-city "Festival of Praise" tour that is headlined by established gospel artists such as Fred Hammond, Israel Houghton, Karen Clark Sheard, Regina Belle and Hezekiah Walker.
The tour kicks off October 1 st at the Paramount Theatre in Seattle, WA as Casey J's third radio single "Let It Be Known," a festive track with urban colors, begins to race its way up the charts. It should be a crowd-pleaser on the tour. "It's truly a dream come true to be able to sing on the same stage as people I grew up listening to such as Fred Hammond and Israel Houghton," she says. "The tour is going to be fun."
10/01 @ 8:00 PM            Paramount Theatre, Seattle, WA
10/04 @ 7:30 PM            Celebrity Theatre, Phoenix, AZ
10/05 @7:00 PM            Orleans Arena, Las Vegas, NV
10/06 @ 7:00 PM            Memorial Auditorium, Sacramento, CA
10/07 @ 7:00 PM            Paramount Theatre, Oakland, CA
10/08 @ 7:00 PM            Pantages Theatre, Los Angeles, CA
10/09 @ 8:00 PM            Civic Theatre, San Diego, CA
10/12 @ 7:30 PM            Buell Theatre, Denver, CO
10/13 @ 7:00 PM            Ralston Arena, Omaha, NE
10/14 @ 8:00 PM            Meskwaki Bingo Casino Hotel, Tama, IA
10/15 @ 7:30 PM            Municipal Auditorium, Kansas City, MO
10/16 @ 7:00 PM            Hartman Arena, Park City, KS
10/17 @ 7:00 PM            State Theatre, Minneapolis, MN
10/19 @ 7:00 PM            Christian Faith Fellowship Church, Milwaukee, WI
10/20 @ 7:00 PM            Devos Performance Hall. Grand Rapids, MI
10/21 @ 7:00 PM            Fox Theatre, Detroit, MI
10/22 @ 7:00 PM            Star Plaza Theatre, Merrillville, IN
10/23 @ 7:00 PM            Fox Theatre, St. Louis, MO
10/25 @ 7:00 PM            The Palace Theatre, Columbus, OH
10/26 @ 7:30 PM            Mead Theatre, Dayton, OH
10/27 @ 7:00 PM            Columbus Civic Center, Columbus, GA
10/28 @ 7:00 PM            MLK Arena, Savannah, GA
10/29 @ 8:00 PM            Fox Theatre, Atlanta, GA
11/02 @ 7:00 PM            Kings Theatre, Brooklyn, NY
11/03 @ 7:30 PM            Wicomico Youth & Civic Center, Salisbury, MD
11/04 @ 7:30 PM            Modell Performing Arts Center, Baltimore, MD
11/05 @ 7:00 PM            Liacouras Center, Philadelphia, PA
11/06 @ 7:00 PM            Ted Constant Convocation Center, Norfolk, VA
11/07 @ 7:30 PM            Heinz Hall, Pittsburgh, PA
11/09 @ 7:00 PM            Mass Mutual Center, Springfield, MA
11/10 @ 7:30 PM            NJ Performing Arts Center, Newark, NJ
11/11 @ 7:00 PM            Constitution Hall, Washington, D.C.
11/12 @ 7:00 PM            The Music Hall, Cleveland, OH
11/13 @ 6:00 PM            Blue Cross Arena, Rochester, NY
11/14 @ 7:00 PM            Palace Theatre, Albany, NY
11/17 @ 7:00 PM            Revention Music Center, Houston, TX
11/19 @ 7:00 PM            Frank Erwin center, Austin, TX
11/20 @ 6:00 PM            Music Hall at Fair Park, Dallas, TX
11/21 @ 7:00 PM            Mark C. Smith Concert Hall, Huntsville, AL
11/22 @ 7:00 PM            Jackson Convention Complex, Jackson, MS
11/23 @ 7:00 PM            Carl Perkins Civic Center, Jackson, TN
11/25 @ 7:00 PM            Jefferson Civic Center, Birmingham, AL
11/26 @ 7:00 PM            Eastern Star Missionary Baptist Church, Indianapolis, IN
11/27 @ 7:00 PM            Landers Center, South Haven, MS
11/30 @ 7:30 PM            Pompano Beach Auditorium, Pompano, FL
12/01 @ 7:00 PM            The Moran Theatre, Jacksonville, FL
12/02 @ 8:00 PM            Macon City Auditorium, Macon, GA
12/03 @ 7:00 PM            Calvary Orlando, Winter Park, FL
12/04 @ 7:30 PM            Altria Theatre, Richmond, VA
Tickets are available from the
Casey J's first radio single "Fill Me Up" spent 14 weeks atop Billboard Magazine's Gospel Airplay chart in 2015 and her next offering "I'm Yours" spent five weeks at No. 1 on the same chart in 2016. Her album "The Truth" (Marquis Boone/Tyscot Records) debuted at No. 1 on Billboard's Gospel Albums sales chart and continues to sell briskly. Casey J has received media coverage in The New York Times, The Atlanta Journal & Constitution and she also had a coveted performance spot on the 2016 Essence Festival. The self-proclaimed Flower Child (because she loves artsy, esoteric things) is quickly blossoming into gospel music's next big superstar.
MEDIA CONTACT:
Bill Carpenter at (202) 506-5051 or billcarpenter@capitalentertainment.com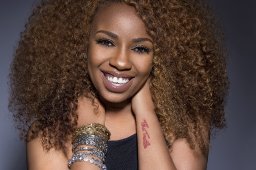 @capital-entertainment
• 5 years ago
GRAMMY® AWARD NOMINATED TRIO
THE RANCE ALLEN GROUP
TO RELASE ITS 25 TH ALBUM
"LIVE FROM SAN FRANCISCO BAY" ON OCTOBER 28TH
Indianapolis, IN: The legendary trio, The Rance Allen Group, three blood brothers, will release its 25 th original album and third live project - "Live From San Francisco Bay" (Tyscot Records) – on October 28th. The group pioneered the fusion of R&B-styled rhythms with spiritual and message music themes in the 1970s. It's a winning style that has won them fans as varied as American Idol's Randy Jackson and `80s rockers Huey Lewis & The News. They continue to labor in this unique musical vineyard on the new eleven-song set that was recorded live at the Bay area's Richmond Memorial Auditorium.
"The theme really is to be encouraged in a very kind of depressed time," says Rance Allen who sees parallels between today's social climate and that of when his group was formed during the Civil Rights and Vietnam eras. "It's a time of unusual stress with all of the killings going on, the political mess that's going on and there's just so many people who have just moved away from trusting God and believing in Jesus Christ. Our job of encouraging and uplifting will never be done. We'll have to keep working on this until the Lord comes to take us home."
The album's first radio single "All Day Long" is a warm, uplifting song of praise set to a smooth and mellow R&B flavored groove with a Jazzy horn arrangement. It climaxes in a crescendo of cymbals, drums, thick harmonies and Rance Allen's lion-like roar of a wail. The project features new songs such as the ballad "My Delight" (led by Steve Allen), the quartet-styled stomper 'Hold On" and the soulful tune "Vessel" that is guaranteed to raise the heaviest of roofs.
The groups also dusts off some stellar B-sides from past albums and gives them new arrangements such as the old school soul of "Like A Good Neighbor" and the funk of "I'm Not Givin' Up Givin' Out Givin' Givin' In" that is lead by Tom Allen. The group provides some dance-floor rhythms with songs such as "Got Me Dancin'," "Can't Give Up (The Groove)" and "Victory Dance." The collection is rounded out with fan favorites such as the group's signature songs "Miracle Worker" and "Something About The Name of Jesus."
The Rance Allen Group was formed in 1965 in Monroe, MI as a self-contained band. In 1972, they signed to Stax Records' Gospel Truth subsidiary where they recorded a series of gritty gospel songs that won them main-stage tours with R&B headliners such as Isaac Hayes and Barry White. The group has been recording ever since and was honored with the BMI Trailblazer Award in 2008.
MEDIA CONTACT: Bill Carpenter at (202)506-5051 or carpenterbill@me.com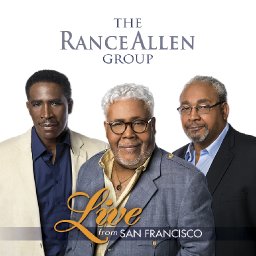 @capital-entertainment
• 5 years ago
BALTIMORE RADIO LEGEND
LEE MICHAELS
KICKS OFF THE 5 TH ANNUAL
EAST COAST GOSPEL MUSIC & ARTS SEMINAR
OCTOBER 28-30 AT SHERATON BWI HOTEL IN BALTIMORE, MD AREA
Legendary radio personality Lee Michaels is working overtime to make his fifth annual East Coast Gospel Music & Arts Seminar the best one yet. This year's event takes place Friday, October 28 th through Sunday, October 30th at the Sheraton BWI Airport Hotel in Linthicum, MD. "This event gives aspiring recording artists, actors, musicians and visual artists an opportunity to learn various aspects of the business side of the entertainment world," says Michaels. "It's also a chance for them to showcase their talents and to network with people who may aid them in fulfilling their professional goals."
Some of the top behind-the-scenes executives in the entertainment world are coming to judge the artist showcases and to offer advice on various panels. Some of the top gospel artists have committed to come and participate in this year's event. Among them are Grammy® Award nominated recording artist Vashawn Mitchell, renowned choirmaster J.J. Hairston of Youthful Praise, rising Christian Hip Hop star Uncle Reece, the musical super group Klarkent as well as veteran artists such as Bryan Andrew Wilson, Troy Sneed and Ted Winn. There will also be spoken word presentations and special workshops targeting pastors and ministers of music. Interested parties should register and seek information at www.eastcoastgospelmusicsummit.com . The Sheraton BWI Hotel is located at 1100 Old Elkridge Landing Rd, Linthicum Heights, MD 21090.
ABOUT LEE MICHAELS . After serving in the Air Force and studying at the Broadcast Institute of Maryland, Michaels began his broadcasting career at various radio stations in the Maryland area in the early 1980s. He moved on to WCAO Heaven 600 AM in 1991 as an announcer and became its Program Director in 1994. Through his leadership, the station has been Baltimore's #1 gospel radio station ever since. He still serves as the station's Program Director and host of the very popular morning drive show. He is also pastor of the Manifest Wonders Christian Center and hosts the weekly television program "Grace & Glory" that airs regionally on WMAR Channel 2 (an ABC television affiliate).
MEDIA CONTACT:
Bill Carpenter at (202) 506-5051 or billcarpenter@capitalentertainment.com