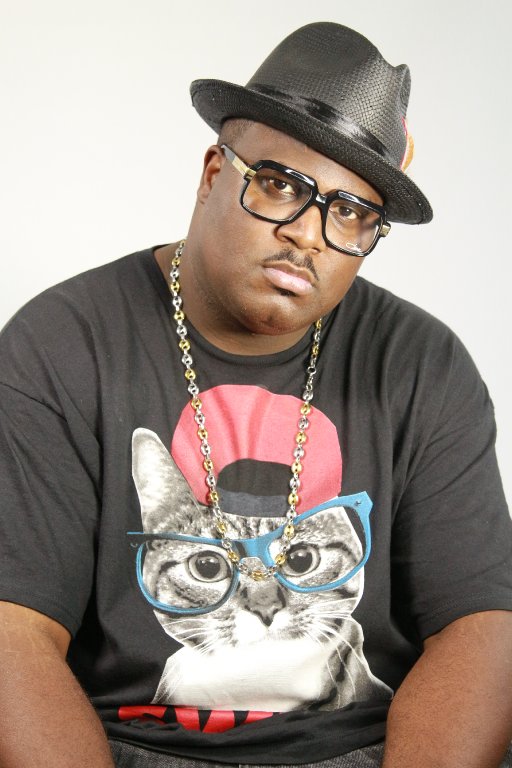 Over Goodson
Known for his passionate lyrics, Good son is a true "Bridge artist" that wears multiple hats. Good Son bridges those musical, cultural, age, and religious barriers that seem to stifle a lot of artists. Aside from being a rapper, Good Son's background includes experience as a worship leader and an effective teacher. Those elements seem to mesh together and spill over into his music.

Good Son embodies the term "Heart on your sleeve" in that he writes songs that are transparent and heart felt. With that passion Good Son sites many influences that helped to shape him into a well-rounded artist. One being his partner in rhyme and collaborator Emazin' they seem to compliment and sharpen each other so much so that as a Duo they released three albums to date and since 2005 have performed 50 to 100 shows a year from the Detroit to New York, Atlanta to Cleveland, OH and many places in between. As part of the group Emazin' & Good Son, Good Son has shared the stage with some of Gospel music's biggest names, his biggest milestone to date was opening for Motown superstar Kem in their hometown of Detroit in front of more than Four Thousand people.
As a solo artist, Good Son has two projects to his merit. His first album heart service was really introspective and personal; Good Son's East Coast influences were evident on this album.Heart Service served up tracks from some of the most recognized names in Christian Rap and Gospel Music such as K-drama, and Grammy nominated Marv 4 Mo beats, Darell "Red" Campbell and Mike Bowdre just to name a few. Mr. Collins Opus was his second solo release in the form of a street album/mixtape Hosted By DJ Will from Jacksonville that was aimed at the social ills of society as well as the answer for those ills, which is Christ. Opus also proved to be a body of amazing collaborations with amazing features from the likes of Pastor Rel Paul, Tyman Ray, Brotha Dre, Steven Malcolm and more. Good Son currently shares the helm of The Cobowe city music label with partners Mike Bowdre and Erik "Emazin" Harvey. As a veteran of over fifteen years in music Good Son now looks to mentor and develop younger artist and widen the scope of his outreach ministry to reach the lost and help those in need.
Invloeden
Lecrae, T-Dot, Eshon Burgundy, Thi'sl, Cannon, Derrick Minor
Volgers:
Recent een cijfer gegeven:
"For Christ I Live" Antone "Choir Boy" Bell Feat Goodson
Artist:
goodsonemr
Genre:
Hip-hop/rap
Duration:
00:02:29
Description:
This is straight fire!!! ministry heat! One of the hottest verses I've ever done!
Tags