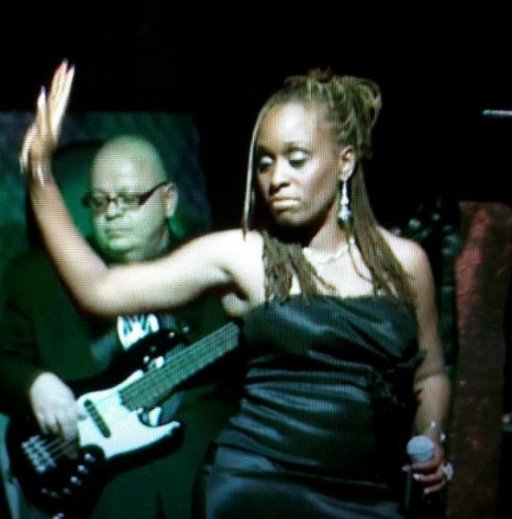 o Yahaloma
Contact Information:

Celebrity Direct Entertainment
PO Box 494314
Port Charlotte, FL 33949
CORD COSLOR
phone: (941) 624-2254 fax: (941) 624- 4522
e-mail: cord@celebritydirect.net
AOL Instant Messenger: CelebDirectEnt
www.celebritydirect.net

Multi-talented, Live Performer and Recording Artist, Yahaloma was born to multi-Platinum, international recording artist, Evelyn Thomas. At a young age, she toured with her mother, dancing, acting and singing on stage and on television in New York, London, Paris, Brussels, and more. Since 1990 Yahaloma has played with bands such as Natures Vibe, and opened up for George Clinton and P-Funk, Shabba Ranks, Mary Mary, and doing many, highly requested, local shows in South Florida and Atlanta Georgia, & Co-wrote an album with The Commodores "Brick House" Walter Orange and Craig Deanto (Child Activist. She has also recently performed at The Queens of the Community in Atlanta Georgia honoring the mothers of celebrity artists T-Pain, Neo, and Little Wayne, for their contributions to the community. Yahalomas music has also been played on Dawsons Creek (Europe).
-Currently on tour with former lead of The Temptations
- New Cd out "Beautiful"
-Honorable mention for "Can't Wait" Billboard World Song 2010
- Featured on Pynkcelebrity.com 2010
-New single released:Yahaloma featuring Carlton Coffie,Lord Metatron, and Keturah Ariel.
-Who Hears the Cries - CD - All the songs - up for 8 1st round Grammy Nominations 2003
vplivi
Her influences are Stevie Wonder, Gladys Night, Smokie Robinson, Michael Jackson, Tammy Trent, DC Talk, Rebecca St. James, Ella Fitzgerald, Evelyn Thomas, Sylvester, Grace Jones, Salvador, T-Bone, Yolanda Adams, Crystal Lewis, Kirk Franklin, Fred Hammond,
sledilci:

Tweepleblog/Twitter.com Reviews "Fire"

2009-03-23
By: kimthomas-ramos
Posted in: CD Review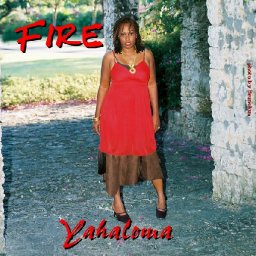 Singer Songwriter Yahaloma is another talented lady I've met through Twitter.  I already posted her profile here on Tweepleblog , and I also conducted an interesting interview with her at my main site:
Yahaloma Interviewed: Pop Sound & a Heavenly Message
Tomorrow (Friday March 20th) her new CD - FIRE - will be released.  I've had the pleasure of listening to it for review, and after going over it several times, here are my thoughts. 
The overall sound of this album is a catchy mixture of old school R&B rhythms and vocals with some cool electronic sounds, and a thread of spiritual awareness and happiness that permeates each song.  My personal favorites are "WANNA KNOW" - which has a sultry sound and is a bit reminiscent of PRINCE, Yahaloma's arrangement of "YHWH'S PRAYER," and "BLACK RIGHTEOUS WOMAN," and I was fascinated by the final track, "HEBREW MEDLEY," which combines harmony, rhythm, and multiple languages to provide a sort of pop-rock prayer for the new Millennium.  I very much enjoyed this album.  Yahaloma has a beautiful voice, and the arrangements are relevant and smooth.
The track list is as follows:
1.  Fire - Written by Yahaloma and T. Robinson
2  .Super Love - Written by Manny Gotdem, and Yahaloma
3. Wanna Know - Written by Manny Gotdem, and Yahaloma
4. Nothing wrong with me - Written by Yahaloma and T. Robinson
5. Black righteous woman - Written by Yahaloma and T. Robinson
6. Truly - Written by Yahaloma and A. Martin-Blanken
7.Not to mention - Written by Yahaloma and T. Robinson
8. Wherever you go - Written by Yahaloma and T. Robinson
9. Hope - Written by Yahaloma and T. Robinson
10. Can't Wait (Song of Solomon) - Written by Yahaloma and T. Robinson
11. YHWH'S Prayer (The Lords Prayer) - Arrangement and music by Yahaloma
12. Hebrew Medley - Arrangement and music by Yahaloma
Tags