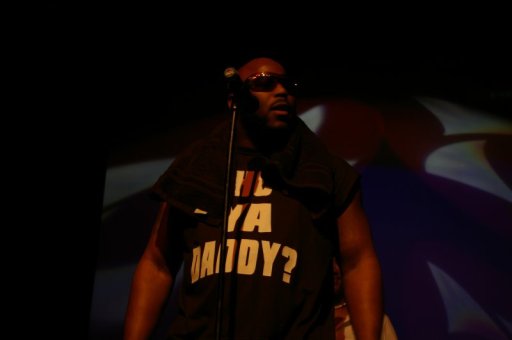 Sobre XROSS (pronounced cross)
XROSS (pronounced cross) is a GRAMMY Nominated songwriter & CEO of One Way Entertainment, one of the hottest Urban gospel record label in the country. He also is an artist who is undeniably a master of his craft"…states Dr. Bobby Jones/ Gospel Music Entertainer and Entrepreneur. XROSS can spit rhymes with the best of them such as 50 cent, Young Joc, T.I, Jezzy, Jay Z, and more! But XROSS is on another level with the future of Hip Hop. His lyrics are simply mind-blowing. He's an executive with a street appeal,with lyrics that bring life and wholeness to the listener. Mega hit of song like "Who's Ya Daddy" (now Playing) Change a Thug, Wasting My Time,Move,Let It Burn and I won't Lose! Check out www.xrossmusic.com to listen and purchase a copy of his CD's The God, Red Letters, and more... Just when you thought he was was doing enough... XROSS is featured in the Blockbuster film Holy Hip Hop: The Movement. A cutting-edge film about the top rappers in the world who are blazing a new trails of Hip Hop music called Holy Hip Hop, Gospel Rap, or Christian Rap. If you follow hip hop you can see the change comming quickly. Kanye West "Jesus Walks", DMX "Lord Give Me a Sign" and Ludacris "Run Away Love". If you want to see the real players that's changing the game, go to your local blockbuster video store and rent Holy Hip Hop. The film was produced by Christopher "PLAY' Martin of the movie "House Party" and former rap group "Kid-N-Play". Get it at Blockbuster, Best Buy, Circuit City etc.. If you want to preview XROSS music hit up the website www.xrossmusic.com.
Clasificados Recientemente:
estadísticas:
XROSS live in Concet! 2007
XROSS live in concert at the 2007 Holy Hip Hop Music Awards performing new hit single "Praise Break" A smash hit of 1960's Doo Wop mixed with Hip Hop and Gospel! Only XROSS could pull that off with a massive croud! and Baby! He PULLED IT OFF!
Tags