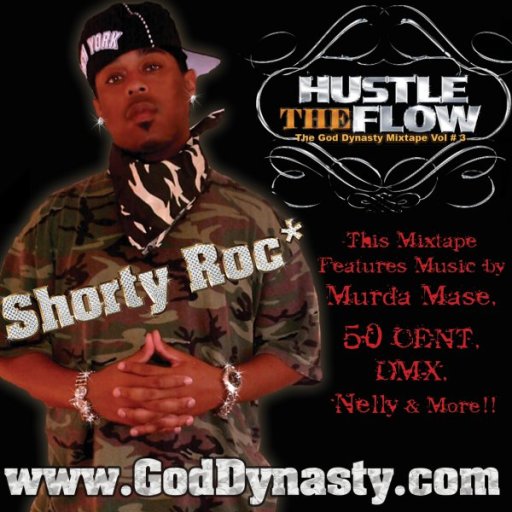 About Shorty Roc*
Khalif Morris aka Shorty Roc* has been rapping since he was in the 4th grade. However, it wasn't until 1998 that he decided to use his verbal delivery to spread his faith in Jesus Christ. While most consider him to be a Gospel Rap Artist from the Bronx he considers himself to be simply an emcee with a gift to rock mics. Shorty Roc* has rocked stages all over the U.S. Many people that attend his performances have been shocked by his straight forward lyrics and cocky swagger as he talks about Christ in a passionate way and convincing manner. He is taking Gospel music to a place that most artist in his position are afraid to journey. Shorty Roc* is truly one of the best in HipHop and strongly deserves the title of America's Best Kept Secret.
Influences
Jesus, Biggie Smalls, 50 Cent, Hell Rell, Corey Red, Lloyd Banks, and Mase
Followers:

stats:
Guestbook
You must be logged in to post to this guestbook!

@deandre
,
11/22/06 08:23:43PM
alot of people talk about me cause i made a mix tape using secular beats but I use it as a tool to evangelize to dem boyee son the street check out my page petergrace305 or www.petergrace305.com and check out that true soldier off a track david banner produced for trick daddy called thug holiday. keep doing youre thang fo Christ regardless of wut dem haters say God bless