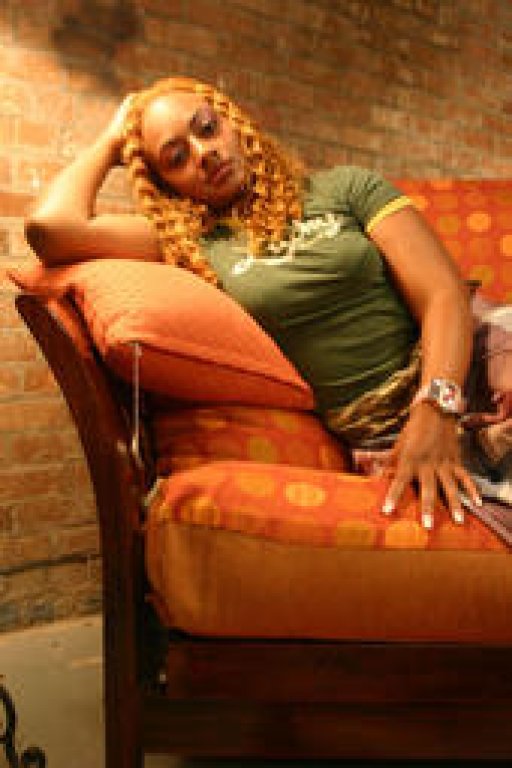 About Shei Atkins
Shei Atkins, the Grammy nominated dynamic and talented R&B Hip Hop diva, started her career with Destiny's Child Co-Founder Ann Tillman. Under Tillman, Shei developed her chops performing often and she received a huge break singing on Houston, TX based rapper, Lil Os MCA debut album. Ironically, Lil O was managed by Matthew Knowles, manager and founder of Destiny's Child.

Soon there after, Shei took a sabbatical to re-think her life and her musical career. She knew she had the talent but she wanted to do something different than what she was currently hearing on the radio. Shei felt that her music was meant to reach people deep inside their souls with songs that can relate to day-to-day life. After the time off, Shei reconfigured her music to better fit her new way of thinking as well as her new lifestyle. She knew although, that her beats still had to come correct as well as her lyrics in order reach the masses with her message of hope in everyday situations. As God would have it, she would meet up again via her husband / producer Drathoven, the producer of the Lil O track Crazy C. The hit maker who had produced and re-mixed for several acts including OutKast, Goodie Mob, Jodeci, Scarface, Geto Boys and others, recalls the first time working with her and how he was amazed at such a mature voice coming from a then teen aged girl, as she was being directed by the now superstar Beyonce Knowles. Crazy C. had just founded a label called Soulmuzick with friend Madd Hatter of Kbxx radio, which led to meeting the young and upcoming producer Drathoven, who would reintroduce him to his wife Shei.

Being married at the young age of 19 gives her credibility to talk about relationships, hardships, God and all the things that have occurred in her life up to her current age of 23.After a couple of meetings and demos, Shei was immediately signed to SoulMuzick Recordings and released her first CD in 2004 called Life in Stereo. Shei builds on that success with the upcoming release of her new CD The Lita Mae Show which showcases her growth, strength and spirituality. Shei has also won numerous awards including best new artist at the 2005 UGA awards show in Los Angeles and (2) two 2005 THHHAA awards for disc of the year and female artist of the year. Shei has a new sound that will definitely stand out among todays cookie cutter crop of talent and she aims to fill their souls with hot music that brings life.

Shei has performed with:

Kirk Franklin
Fred Hammond
Tonex
J.Moss
Avant
Mary J. Blige
...and many others.

Shei's performances have been critically acclaimed everywhere she has went and God continues to bless her as she continues to chart new territory with her music.

Get ready for Shei Atkins!!!!

www.forevershei.com

Discography: Shei can be currently heard on three cuts from the album "Soulmuzick presents: Street Gospel Vol.1" as well as the highly acclaimed and Grammy nominated HolyHipHop Compilation:Taking the gospel to the streets (distributed via EMI Music), Gary Mayes & Nu Era Christmas album "Go Tell It," and her solo debut album on the Soulmuzick label entitled "Life in Stereo" in stores now.

Her current album can be purchased online at www.cdbaby.com/sheiatkins2

Shei's new album is in stores now!!!


Followers:
stats: