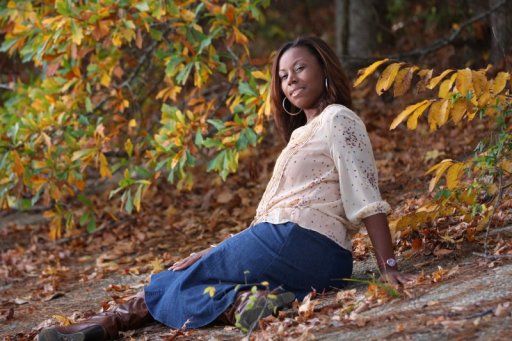 About Shannon Wesley
 Shannon Janell Wesley, a native Mobilian (MOBILE AL),  is the product of Minister Doris Wesley-Bettis and Mr. Barry Wesley. She has four siblings, consisting of one sister and three brothers.  She is also the proud mother of her son, Grayson.

Shannon has always had a distinctive voice, even when she cried as an infant. Shannon has been able to carry a musical note since the age of two, due to her mother, Doris. From a very early age, it seemed that singing would be her calling as her form of ministry.  
She and her cousin Kendra were originally known as the "Cousin Singers" during the early 80's.  The first song that they sung together was "Because He Lives"; and from there, the list grew to include "When God is in the Building" and"The Potter's House". Shannon continued to sing duets with her cousin until  around the age of twelve.  She also began to lead songs in Gospel Workshops that were directed by her mother and later with the Greater Gulf Coast Community Choir under the direction of her aunt, Bunny Jones.
It was there that she was convicted under the holy spirit when she sang "Now Behold the Lamb", by Kurt Franklin. The singing became truly real to her as well as the audience, this would be when Shannon would genuinely give her life to Christ.

Shannon would continue her singing abilities under the tutelage of Mrs. Yvonne Reed Matthews for three and half years at Leflore High School, learning voice, diction and sight reading. She would later developed skills in directing and worship dynamics. These skills have helped her to teach others at several attended churches, such as Phillip's Temple A.O.H., Christ Temple Apostolic and Breath of Life Church and as well as local gospel artists such as Minister Charles Collins, Ebony Jarmon & Zion and the gospel group "Chosen".
 
Shannon's gift of song has made room for her and recently she sang background for Gospel recording artist, VaShawn  Mitchell. It was at this concert that The C.E.O of GODS ANOINTED PRODUCTIONS,(Nikki Burpo) saw Shannon singing for the first time. As he simply states, "Its extraordinary how GOD orchestrates things because out of out of all of the singers that were on stage, she really stood out to me. There was a boldness and intensity about her stage presence and level of  worship. I didnt know at the time that GOD was showing me my next gospel artist. But  when GOD gave me her name after asking  (LORD, who is the next artist for G.A.P?)  I understood WHY."
    
For Shannon, life has been a song, one after another, from "Because He Lives" all the way to, "If I Were in Control of My Life". She was truly born with purpose and that is to Sing, Sing, Sing Forever!
Followers: