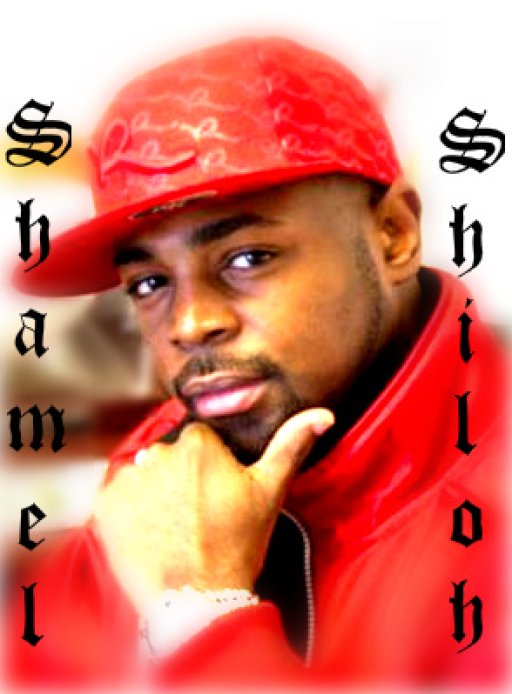 About Shamel Shiloh
Shamel Shiloh delivers extraordinary biblical truths while at the same time maintaining a heavy street sense.  The word Shamel represents the sun.  The word Shiloh represents the son.  Together, it means to shine for Christ.  His realistic verbal communication cuts deep to the core. Shamel Shiloh, based in Fairfax, VA, is an artist who communicates the gospel message through hip hop music.  He travels around the country including places such as New York, Philadelphia, Maryland, Washington DC, North Carolina, and Florida just to name a few.  In addition, he is involved with mission trips and performance opportunities in the Dominican Republic.

Shamel Shiloh maintains the #1 independent Christian Rap artist on the MySpace Music Charts for Virginia and his music is a top seller on nearly every digital download site on the World Wide Web, just Google his name and you will see.  His debut 2008 project "He is Alive" released under his own label Holihs Music; debut at #200 on the Amazon Christian Rap MP3 Charts and quickly skyrocketed to #3. 

The project includes productions by various producers such as Rocksoul's Lee Jerkins, (cousin of Darkchild's Rodney Jerkins) Lee has produced hits for his wife Michelle Bonilla, Out of Eden and Ki Ki Sheard to name a few, also produced by Cross Movement Record's Mac the Doulos from Everyday Process, and Tony Stone who has produced for Holy Hip Hop heavy hitters such as Lecrae, Flame, R-Swift and many others.
Influences
J Johnson, Cross Movement, Ambassador, IZ Real, shai linne, and Da T.R.U.T.H.
Followers:
stats: