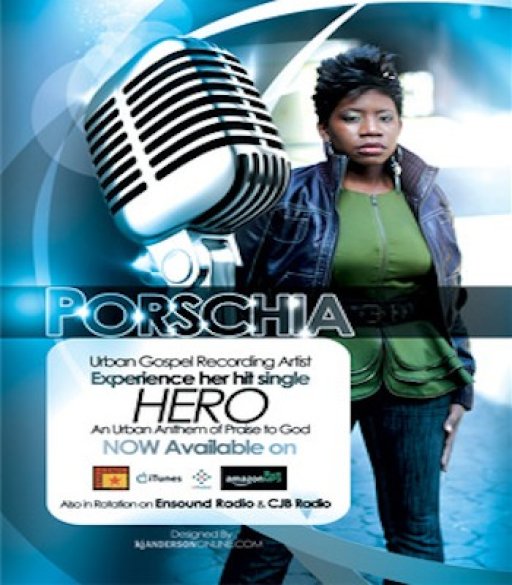 About Porschia
*Eclectic. Unique. Versatile. Anointed.*
Born and raised in Savannah, GA, singer/songwriter/composer, Porschia began singing in church at the age of five. However, it wasn't until years later that she realized the anointing and calling of God on her life. At the age of nineteen, Porschia fully dedicated her life to God. Almost immediately, she faced many trials and later experienced several life-changing events, all of which brought her closer to God and served as preparation for her ministry. Her mission is to edify the body of Christ and inspire those who are lost with music that ministers to the soul. She has been given the ability to fuse the word of God with divinely inspired melodies.
Her debut release, "Introducing…Porschia", not only exposed listeners to her dynamic gift, but most importantly, invited listeners to worship God. Since the release in September 2009, Porschia has performed with artists such as Damita Haddon, Jai, JR, Still Trill Christians and Wess Morgan. Porschia has also performed for Comedian Marcus D. Wiley from The Yolanda Adams Morning Show.
Porschia's sophomore album is scheduled to be released in the Summer of 2011. Her newest single "Hero" is now available on iTunes, Amazon and eMusic. Porschia is a covenant partner with Real Life Christian Fellowship Church in Port Wentworth, GA, where she serves as a worship leader.
Influences
CeCe Winans, Lisa McClendon, Ella Fitzgerald, Chrisette Michelle, Lauryn Hill
Followers:

stats: