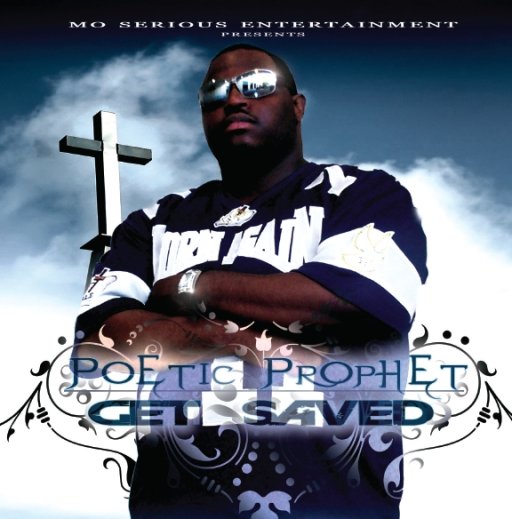 About Poetic Prophet
He grew up in the church and got saved at age 13. During that time he wrote religious raps and performed at church. He felt good representing Jesus. Although he was writing Godly raps, he was also doing secular raps as well. There was an internal battle within himself that he had to conquer that lasted for the majority of his teen years.
He was in junior high and high school performing at neighborhood parties with his five duece friends. In 1995, he invited his click to the youth revival at his church where he was performing. His friends never
knew of the gospel rap he was doing and to their amazement, as they sat in the balcony, Chuck had seniors, young adults and kids bouncing to Jesus. They began calling him the Poetic Prophet. After graduating high school in 1997, he and his friend Brew (Dark Sunz) and 2Phat (Dark Sunz) released Darkside of the Game. It was their first project and it was hot. They had a great local buzz and were doing local concerts. Chuck was due to release a solo album next but never did. The potential deal went bad. That was when he made the decision to stick to gospel rap.
Chuck had a few kids and got married. Family life absorbed majority of his time so production of the album was slow and cheap. He met with a host of other producers who were mainly old friends(DJ Kodine from Kodine Entertainment and Mo Bread Entertainment) and his kinfolk(CK Sound) who learned the skill of making beats. In late 2004, he used a pre production studio in his friends garage and recorded the album. In 2005, he made his own graphics and disc labels, bought CD's and burned them on his home personal computer and began selling them. Lyrical Messages volume 1 was his first project. Now with a growing fan base, a stronger faith in Jesus Christ, and more knowledge about the industry, he has released volume 2, it's called Get Saved, and yes it is available now.
stats: