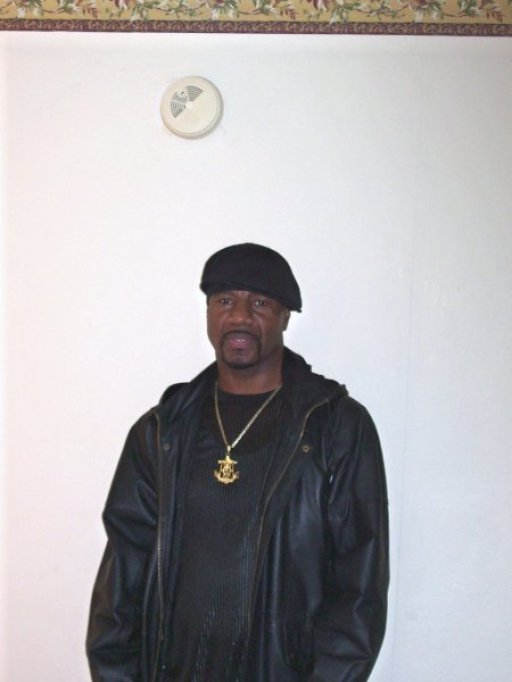 About NIKIDA DA RAP MINISTER
To take a glimpse at this Christian Holy Hip Hop Rap Minister. He brings a Anointed messages in his music of pure holy hip hop, Christian rap sounds that are found in a multi-talented and gifted vessel as he. His lyrics are strictly biblical. The word of God is his source and inspiration. He truly come to realize that out side of Him(Jesus Christ) we can do nothing.

In his music are such messages as "Jesus prayed, be fill, steppin out of bondage, stand on da word, sowing seeds, I push da rock, just keepin it reel, let them know, you don't have to be there, She's Virtuous,just to name a few.
But as well as a music minister he is an actor, model and author, with such published books "Believe in the Promises of God and walk in Them, God's Words of Encouragement, Trust Tot Thy Neighbor (fiction suspense novel with spiritual inspiration encouragement) to be release "Just Keepin it Reel" he being a pure holy hip hop,Christian Rap Minister and Praise Dance Minister, and sponsoring several international outreach program, but having been charged to go tell my people says the Lord God,while falling by the power of God.

Da Lyrical Apostle,aka Rap Minister, Antonio Sherman does just that in ministering the word straight from the Bible, in his spirit inspired books,and on stage through his music ministry,from the pulpit & where ever the Lord God leads. In the artist own words. "I speak da word." From the pulpit to the streets". True word records [cgrmm] is one of his ministries to fill the call and the great commission.
 Nikida as he like to be called Is one who refuse to bury is talents and be just close in four walls. He has the revelation and know that what he is doing is a God thing,and not just a fad, or trendy thing, and that we are losing our youth to the ways of the world by shutting them out by not accepting what they have to offer in Christ.

Remember our gifts and talents that were placed in us are meant to be used for his purpose. We must stay kingdom conscious. All things were made by Him and for Him. We must know that gospel music is not define by how it sound or a beat. But by the message that it carries within it. So to encouraged other music ministers like him that is laying it down for the Lord please remember this.
The Bible teaches us that whatever we do. Whether in word or deed. Do it in the name of our Lord Jesus Christ for the glory of God. We are called to praise Him with song. Praise Him in dance. And with the instruments. My praise may not be like yours, nor my dance may not be like yours. But the reason that I praise him is real. And the reason that I dance is real. And it's not for show.

The song on this cd "Bring Jesus on the block" touches on this very thing. So the cd is entitled as such. Every appearance of Da Lyrical Apostle is highly intended on praising God & leading others to Christ, delivering the message that was put on his heart as the spirit leads. He reaching out to others with the pure word of God. He energized. His listeners with a high impact performance from beginning to end. The audience are ensured to feel and see the movement of the lord if they came to receive. He is all about lifting up the name of Jesus, and praising God, while he spread the word within his music ministry.

The vision of Nikida Da Rap Minister-Antonio,and "True Word Records"[cgrmm] is to proclaimed the gospel of Jesus Christ, and God's holy word everywhere. Whereever he goes and where ever God set's up the platform, using the world as his stage in, reaching the youth and those who have an ear to hear what the spirit is saying with his anointed pure holy hip hop gospel sound!  He's looking for the unity of the faith in the name of our Lord and Savior Jesus Christ, the anointed one. And may God add a blessing to the listeners who came seeking his word. "Seek and ye shall find. Knock and the door will be open. Ask and it shall be given unto you. "

His words tells us that"For those that thirst and hunger after righteousness shall be fill. "so listen to the call for unity of the faith & "Sermon2daStreets" He's now working on this project. So get ready because Nikida "Da Rap Minister" is bringing Jesus on your block" in chapter one of this cd. And chapter two"Sermon2daStreets" picks up from there.  He's all about spreading the truth to the youth!In his own words[Spreading to truth to our youth with the gift of music...one verse at a time] On this cd out of all the songs on this CD. He says that is favorite is "Let'em know". He brings a message not just a beat!

(shamika sherman,twr's administrator
Followers:

stats: