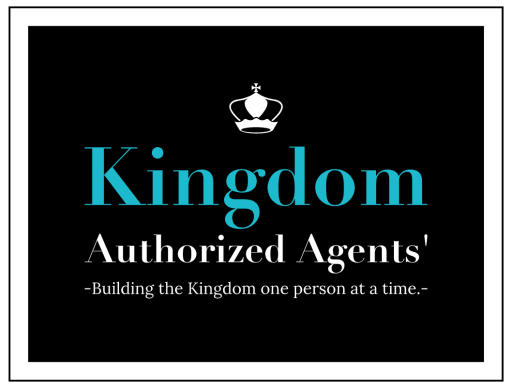 About Lady Elizabeth Townsend
PRESS RELEASE FOR LADY ELIZABETH TOWNSEND(2018)
Lady Elizabeth Townsend wins the Akademia award for her music.
September 15, 2015, Lady Elizabeth single titled: My King Jesus was voted by the Akademia Broad Directors and won Best Christian Americana Song.
Rising Artist of 2018, Lady Elizabeth Townsend has won 3 prestigious Akademia award for her musical achievements. She was honored with the award on April 21, 2016, at the Akademia Gala Event in Los Angeles, California. She walked down the red carpet in a limousine, with the Akademia award executives along with thousands of other winners while discussing her music, career, future developments and celebrating the victory.
Townsend was showered with luxury as Akademia people brought her along with three other guests in a limousine where she enjoyed the open outdoor arena all night in one of the most happening places in Los Angeles. She shared her experiences and enjoyed the success along with other winners, radio stations, the press and many other music industry executives. "I'm overwhelmed by the response the audiences have given to my music. My heartiest thanks to the Akademia team who have given me this honor and a night that I would never forget", says Townsend in one of her statements to the media.
Winning an Akademia Award surely opens many new careers related doors for Townsend. She'll be able to reach her music to a larger number of audiences and the prestigious recognition will help her in doing so. What led her to this height is her hard work and perseverance. Her single 'My king Jesus' gained quite some popularity over the radio and became the favorite tune of many music lovers. The track got noticed by Berkshire Media group who collates the monthly chart data and provides to Akademia team. Her track 'My King Jesus' became #1 on the charts and stayed in that position for the whole month of January 2017. The position was decided by a number of spins, station tune-ins, and listener requests.
Ultimately, this track got her the Akademia award to recognize her accomplishment and mark the beginning of her success. All the Berkshire's charts are created for the benefits of the artist and are not published publicly. Although, they do offer the data to organizations such as Akademia so that the artists can be awarded for their achievements. The Akademia team has congratulated Townsend for her outstanding achievement.
About- Lady Elizabeth is a gospel singer/composer who is writing and singing for a long period of time. She developed her talent at a very young age in Church. Her songs reflect the powerful message of love, compassion, and humanity. She started her music career at the age of 28 but due to thyroid disease, she lost her voice at 40. She continued to write music and also wrote a book called "My King Jesus" which is available on Amazon.com in around 100 countries worldwide. Lady Elizabeth is currently working on 3 more songs due out by September 2018. Her passion is to take the music and ministry around the world to show the love and compassion of her King.
Contact Details:
Company: LADY ELIZABETH TOWNSEND
Name: LADY ELIZABETH TOWNSEND
Email:info@ladyelizabethtownsend.com
Lady Elizabeth Townsend A Native of Washington, State she begins her singing in church with her 4 sisters at an early age where her mother Pastor Mary Marshall Williams, played the piano. At the age of 18, the Lord gave her a song when she gave her life to Jesus. At the age of forty Lady Elizabeth lost her voice due to acute Thyroid Disease but continue to write a song. She recently regained her voice and singing career. In September 2015 she received an Akademia Music Award where she was honored along with 10,000 other Artist for her Christian Country Gospel single in 2016, in Los Angeles California. She since has been promoted by the Akademia gaining two more awards for her charting on International Radio Stations. Many in the music industry for her single: MY KING JESUS.Her music can be heard through the world being promoted by the Akademia Company in Los Angeles California. She is a member of BMI she, is a three-time author on Amazon.com with her novels in over 200 countries. Lady Elizabeth gives all the glory and honor to her KING JESUS. ©Copyright2018. See More on Lady Elizabeth Townsend by going to her official website below.
Influences
DOTTIE RAMBO,DOLLY PARTON,LORRETTA LYNN,TAMNMY WYNETTE.
LADY ELIZABETH TOWNSEND SHOW. - GLOBAL ARTIST 2017. (made with Spreaker)
Artist:
LADY ELIZABETH TOWNSEND
Duration:
00:00:38
Description:
LADY ELIZABETH TOWNSEND rising global artist With her original new award winning best Christian Americana single 'My King Jesus' rapidly climbing the charts,her recent radio spin reports,for U.S./global Markets by the Akademia Music Company in Los AnglesCalifornia has given great reviews.Lady Elizabeth Townsend a born again Christian sang in church at age 6 where her mother Pastor Mary Marshall Williams played the piano for this well honed contemporary artist. Native of Ellensburg/Yakima,Washington State. For more info http://www.ladyelizabethtownsend.com purchase music on I-tunes, CDbaby, google playstore.