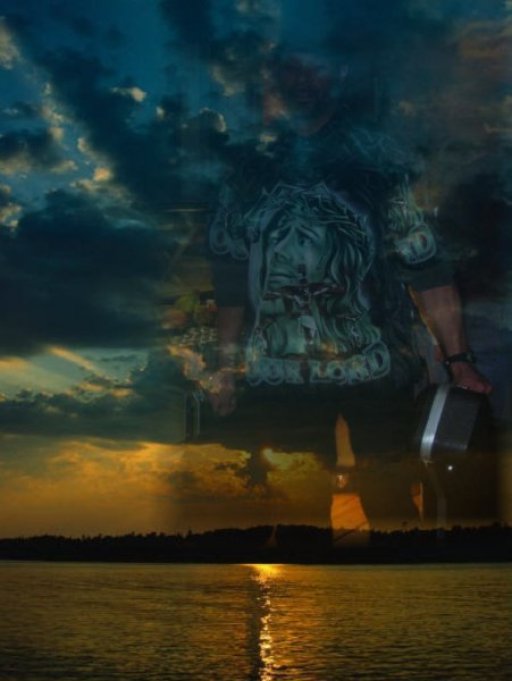 About Jonnie Henderson Jr.
Jon E. Henderson Jr.
Jon Elliott Henderson Jr. was born in Pittsburgh, PA. His musical influences range from artists like Stevie Wonder, Pat Metheny, Led Zeppelin to Mercy Me, Jeremy Camp, and Casting Crowns. Jon comes from a rich family background. His 3rd great grandfather was Fredrick Douglass. His grandfather graduated from Carnegie Hall. His father played for the N.F.L.'s Pittsburgh Steelers, The Washington Redskins, the C.F.L.'s Calgary Stampeders. His mother was the recipient of The Black Achievement Award in 1989 and current has four doctorates degrees in psychology. His late sister Pam was a backup vocalist for Julio Iglesias. Being raised amongst such talent, it's no wonder about the passion and drive behind Jon's many daring pursuits over his life time. Since early childhood, Jon has loved the game of football. He started playing at the age of nine. By the age of twenty-one, Jon had lettered at Glassboro State College as a freshman. One year later, with the help of Jon sr., Jon tried out for The B. C. Lions (C.F.L.) and made the teams inactive reserve team. Following that, Jon was drafted to the N.F.L. sponsored Professional Spring football league to play wide receiver. Unfortunately, the league folded due to a failed television contract with TNT. A year after Jon graduated from The Colorado Institute of Art at The School of Culinary Arts earning several culinary certifications and an associate's degree. While in culinary school, Jon embarked on a new adventure. He co-founded and wrote most of the music for a Denver band called the Moodswingers. The band would find them organizing several charity events. At one of the events (The Concert for UNICEF) The Moodswingers were honored to perform the son "Sunshine by Cream" with cream's legendary drummer, Ginger Baker. The band also opened for Molly Hatchet, performed at Hollywood, CA's Whiskey a Go Go and The Roxy. Unfortunately, as bands often do, The Moodswingers split up. Jon has since then recorded a cd in which he did all of the work himself in his in home studio. In 2003 Jon decided to Play and record exclusively for the Lord Jesus Christ. He started a small indie label called Jesus Loves Entertainment. Under this label, Jon records and produces his own material as well as other Christian artists. For his live performances, Jon uses backing tracks and plays and sings over them. His originals have a unique blend of the musical influences in Jon's life. He also has many popular Christian contemporary covers which he uses in the same fashion. During his live show, the audience will see Jon playing a variety of instruments to a variety of music styles. The audience will be moved to worship, dance, laugh, sing, and sometimes even cry because the Holy Spirit is present. In Jon's own words: "Music is a God given gift to us all. Like all of His gifts, he just wants us to recognize the One who gives. Without that we will surely get lost. From the professionals to the shower vocalist and air guitarist, music has its way of reaching us, because it is a gift to us. Focus on The One who gives, and watch how the music touches you like never before. His name is Jesus, and He is waiting for you to know Him. Pray to Him. Confess that you are sinner and in need of forgiveness. Give your heart to Him and seek after Him always. The sinning might not change over night, and some sins follow us to our graves. But in the moment you asked Jesus Christ into your heart all is forgiven. You are a new creation in Christ Jesus! Hallelujah (Praise God).
stats: