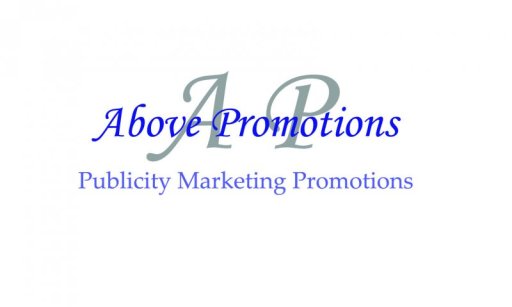 Over EbonyTGrimsley
Ebony T Grimsley
Biography


Ebony Grimsley was born and raised in Tampa, Florida. Growing up, Ebony watched her father's involvement in the music and entertainment industry. Over the years these observations stirred up her to desire to do the same. While pursuing her bachelor's degree from University of Central Florida (UCF) in Orlando, she began her journey into marketing and promotions through various avenues such as concert and event planning for national artists and large events at the UCF Arena. From there she continued to provide those same God given talents to countless non-profit and profit organizations in the Central Florida area.

In 2001 Ebony relocated back to Tampa and it was after moving back to Tampa that Ebony discovered the need to convey the positive aspects of the entertainment industry through the media. She immediately began to express her love of music to the masses, as she quickly became a correspondent writer for Gospel USA Magazine, Gospel Xone and other print media. She went on to host her own radio show, "Angels Dance Too" that provided listeners with the best in Christian and Gospel music.

Then during the summer of 2005 she found her entertainment journalistic home when she became a writer for TheGospelZone.com (G-Zone). Quickly recognizing her gifts, founder, publisher and editor, Curtis Jermany promoted her to Associate Editor for the increasingly large online publication that currently has over 30,000 subscribers. After a year of delivering enticing articles and interviews for G-Zone, the publisher decided to add her as the News Editor of U-ZONE, the only Urban Gospel Industry Trade Publication in the U.S. market. With noted experience under her belt, Ebony is once again freelancing her written talent to various publications making this her fifth year in entertainment journalism.

Along side of beginning her writing career, Ebony also launched Above Promotions Company, a flourishing publicity, marketing and promotions firm. Within a short period of time her client roster soared and the entertainment industry began to witness her innovative techniques that continuously help her customers to succeed and grow. Since her company's inception, Above Promotions has serviced National Organizations, Entertainment Executives, NFL Players and a host of others. Invited to speak on industry topics, marketing strategies and professional journalism, Ebony has educated those in the business and entertainment communities, locally and across the nation.

Having served on the Executive Advisory Board for The Gospel Music Awards where the proceeds from ticket sales benefit various cancer support and research groups, to becoming the Vice-President of the non-profit organization, Exodus Training Center, that helps women being released from prison, to her weekly commitment to help the poor and needy by helping to feed, clothe and find jobs and housing for the less fortunate, this warm and energetic woman continues to focus on helping all of God's people in spite of their background.

With the upcoming launch of EventsOffMainStreet.com, an online events calendar that features Christian and family oriented activities, as well as future plans to host and produce Christian television programs in the future, it is clear that Ebony Grimsley is an established force in the industry.

Recent een cijfer gegeven:
statistieken:
By EbonyTGrimsley, 2007-03-20
Here is Hoping for a Better Year for Urban Gospel Music!
Ebony T. Grimsley
Associate Editor

As I sit in the control area of recording venue Soul-a-mental Studios in Orlando, FL, I began to ponder over the last year and the state of urban gospel music. To be really honest I was glad that the year 2006 was over with hopes of new and better projects for 2007 has become my daily desire.

What about you?

Any hopefuls in your eye for this year?

Holla back!