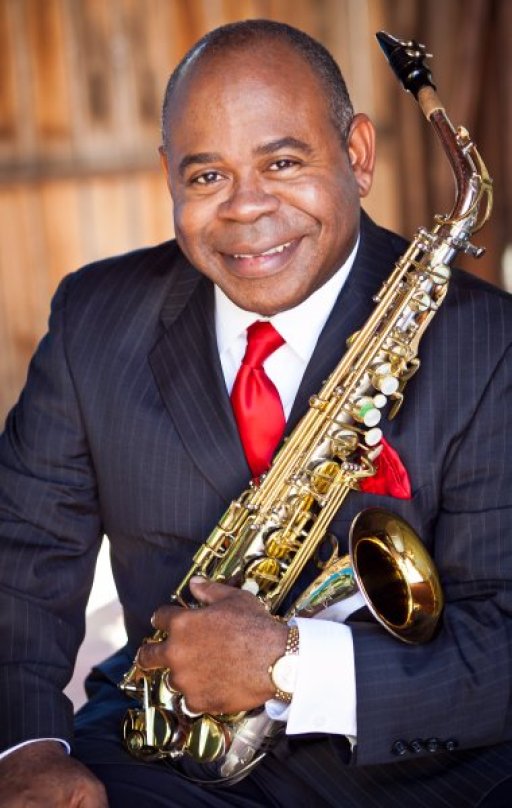 About Dr Alvin McKinney
Dr. Alvin McKinney is a Virtuoso Alto Saxophonist, song writer/composer, arranger and producer who started his musical journey playing drums at age four.  At age twelve, he picked up his first saxophone.  He graduated from Memphis State University with a concentration in Saxophone performance.  There he studied classical saxohone, performed with the marching and jazz bands, and won a woodwind concerto competition.  In the Universityof Michigan's Master's program, he studied saxophone performane and taught Jazz Styles.  He holds a Masters in Divinity and a Doctorate in Sacred Music from the Global Evangelical Christian College and Seminary.
Dr. McKinney taught Jazz band and orchestra for over 14 years.  He resigned in 2013, and stepped out on faith to pursue his lifelong dream to perform live, record, and make music his full time career. While teaching, he attended Natonal University in Culver City, California, where he completed 18 credit hours of the Masters in Music Education curriculum.  He serves as the Assistant Pastor and Minister of Music for Redeemer Chuch of Christ-Power of God Ministries.  He is the founder of the Alvin & Elizbeth McKinney Foundation, a 501c3 tax exempt charitable organization that raises funds to provide musical outlets and purchase instruments for aspiriing young people who cannot afford to buy their own insturment. 
He established Prophetic Management & Entertainment to produce and promote his musical gifts and talent.  He is the Host of the Joyful Jazz Show which airs live from Roscoe's Media Center in Los Angeles, every Thursday from 5:00 PM - 6:00 PM PST at www.rmconair.com .  The Joyful Jazz Show interviews and features the music of Gospel, Gospel Jazz, Inspirational Artists, and Christian Music/Artists in all music genres.
Over the years, he has performed or recorded with such industry giants a B.B. King, Louis Bellson, Clark Terry, Kirk Whalum, Billy Preston, Phil Upchurch, Lou Raws, and many more.  He plays flute, clarinet, midi wind controller, keyboard, drums and auxiliary percussions.  He performs, Classical, Traditional Jazz, Swing Jazz, Gospel Jazz, Gospel, Blues, Dixisland, R&B, Soul, Pop, and Funk, which makes him an Artist that's got all the angels covered.
Dr. McKinney holds Artist Endorsements with Keilwerth Saxophones, Beechler Mouthpieces, Legere Reeds Ltd, Audio Technica Inc., and Korg USA.  He is an Artist/Clinician with The Buffet Group; a member of the American Federation of Musicians Local (AFM) #353, and The National Academy of Recording Arts & Science (NARAS).  For more information visit http://dralvinmckinney.net .
Followers:
stats: