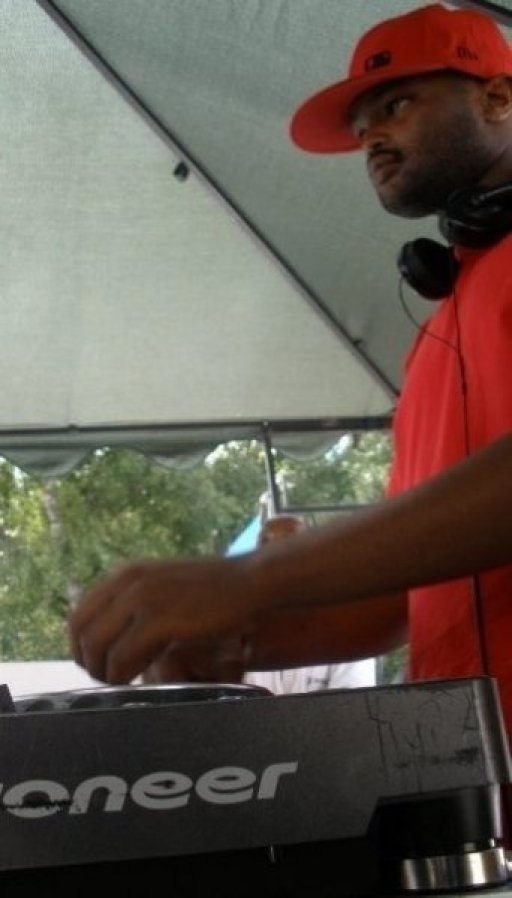 About DJ Octave
DJ Octave is both a Producer and DJ. Born in the historical hospital of Pumwani in Nairobi, in 28th July 1983. Went to both Westlands & Riara Primary School for primary education. Did his KCPE in Riara and passed. Then proceeded on to secondary in Moi Forces Academy and completed high school in 2001. During high school he accepted Christ as his Saviour in Form 2. Passed and proceeded to University, ie. the University Of Nairobi to do Ba. Sc. Computer Science degree.

When he was young, at about 8 years old, he had a very interesting thought process. He used to wonder whether a hit song is made by consultation of the fans and audience ama nitu kubahatisha tu. Meaning that music was a gift/talent that God gave him. He also likes to say that each and every one in the world has a gift or gifts from the Lord. And the Lord has given you the duty to stir it up. And it is not about whos gift is better than the other, no. That only brings a spirit of competition. And there is no love there. It is about working out your gift to greatness and perfection.

As the years went by when he was around ten to twelve, he used to listen to what was called house music and dancehall reggae. What is now know as ol'skool ragga. Soon as the music taste grew, he was introduced to hiphop and the first album he bought was Snoop Doggy Dogg. He loved it and it grew because, there were more artists brought in to the mix. Nas, Puff Daddy, Notorious B.I.G., Tupac, Ice cube, Rage, Dr. Dre., and many more. It was at this point that he also learnt about DJing but something interesting happened to him. In his mind he started to make some kind of beats. You know he would sit somewhere say at lunch time and start to make funny sounds with his mouth but they were not too loud for somebody to hear but he would bob his head to that funky beat. Nobody really said he was crazy but it sure looked strange. His mum noticed but could never figure it out. Until years later when he told her. All this was happening when he was in primary & secondary school. In fact he used to make dj mixes too. He could here a song and sort of memorize it in the mind and do dj mixes in the mind. This might sound crazy but this sounds like someone who loves music do you think so?

After secondary, he got his first dj setup which is still in use to date. Plus he discovered fruity loops which has changed his life because now he can put his ideas into something that is audible.

Later on, in 2007, he also joined a hiphop movement that he is proud of. Madlove Lounge that is basically a christian hiphop event that happens at least every two months. It has a host of DJs, MCs, B-Boys, B-Girls, Poets, etc. But left it in 2009 because of personal reasons.

He loves to make instrumentals. Whether an artist, a dj, a company, a recording studio, an individual who wants an instrumental in his or her presentation, advert, product launch you name it. He can do it for you. He also has a passion to move crowds as a DJ at your bash, restaurant, and events like weddings, graduation party, baby shower, product launch etc. Professionalism is key.

So far, a mixtape has been produced for sale, it is called the Wax of Hope Mix-Tape. It contains gospel hiphop remixes of our favourite artists like A-Star, Five Oh One, Juliani, Michele and Rachel. Plus, there are released songs produced by yours truly. One called Amen by Jefro & Judge and another one is Words Of Life Octave Remix by Five Oh One featuring AStar & Noni from their album (The PREMIER-Alpha, Track number 14) . God Bless.
Influences
DJ Morphoziz, DJ Maj, The TunnelRats.
Followers:

stats: