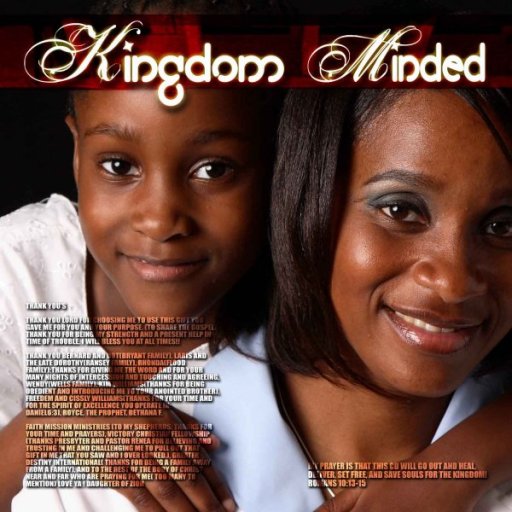 About Daughter of Zion
Trina Simone Bryant, also known as "Daughter of Zion", has been a follower of Christ for many years.  A native of Ocilla Georgia, she is the powerful voice behind Kingdom Minded CD and quite literally has proven herself to be the "Voice of a Generation", speaking out passionately in support of her ministerial gifted talents through gospel rap.  Once rapping in the secular arena, her conversion came while stationed in Friedberg Germany.  She surrendered her life to Christ and began using her gift toward her life experiences and applied the word of God to minister through song.
Daughter of Zion has traveled throughout the United States and Europe proclaiming and ministering God's word in a way in which only she can.  Daughter of Zion has shared the stage with other well known gospel rap artist such as Peter Grace, Platinum Souls, Dangel and God's Baby Girl just to name a few.  She is currently working on her next project entitled "Who Am I".
Simone and her husband Bernard are the proud parents of two daughters, Dorothy and Chasmin, and make their home in Clarksville Tennessee.  The Bryant Family worships at Faith Mission Ministries Inc. under the leadership of Bishop Harold K. Browning and Prophetess Gwen Browning.
Influences
Jesus Christ, Bernard, Dorothy, Chasmin
Followers:

stats: