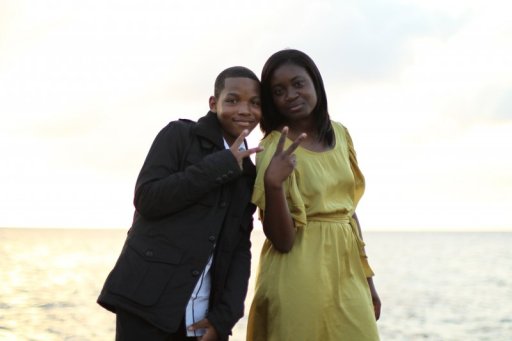 About Daszion
Daszion (pronounced Dayjan) is a Gospel, Rhythm and Praise teen duo based in Grand Cayman. The duo consist of friends 12 year old Jayden and 18 year old Tia). Their sound has been described as urban contemporary Gospel. They released their debut CD on October 10, 2011 and all tracks have Scriptural themes from Formula of Love based on I Corinthians 13 to the rock influenced to "Brand New Life" based on 2 Corinthians 5:17.
Daszion hopes to unite audiences across gospel, hip hop, pop and R&B with irresistible rhythms and rhapsodies deeply centered in Scriptures. It is hoped that this generation will dance like David as empowered by the Spirit and not be ashamed to express themselves artistically. There is a tendency to put limits on what God is capable of doing with this generation but Daszion boldly tells their generation that without Holiness no man can see God while showing that it is okay to engage the world but not be conformed to its practices.
12 year old Jayden is well known as an international child preacher and has approximately 1 million YouTube views and is presently completing his autobiography entitled "Little Lion" which will be released in summer 2012. 18 year old Tia serves on both her church and University choir and is completing an Associate Degree in Social Work.
The duo's debut music video for "Brand New Life" will be released to coincide with the brand new year on Jan 1, 2012 at 12 a.m. EST.
Followers:
stats: