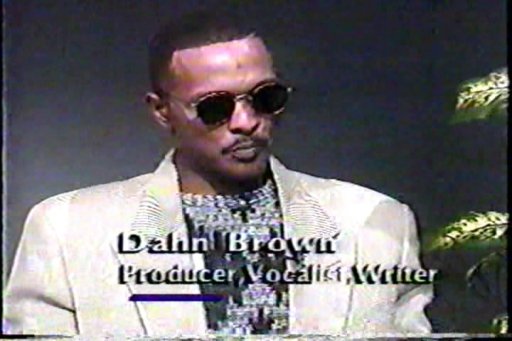 About DAHN B
DAHN B
St Louis, Missouri, Las Vegas, Nevada
Spirit filled Father 2 Three, "Poppi" 2~ 3 , Husband 2 One, Creator of God's Music........
I AM DAHN B (pronounced don), AND I HAVE BEEN INTO MUSIC ON A PRO LEVEL FOR MANY YEARS. I AM ALSO A CHRISTIAN ARTIST AND I SUPPORT GODLY VALUES. I AM AN OVERCOMER. I LOVE ALL GENRE'S OF MUSIC BUT I LEAN HEAVILY TOWARD R&B,NEO SOUL,JAZZ,URBAN, & FUNK. I AM A BASS player/singer/songwriter WHO HAS PLAYED WITH THESE ST. LOUIS ARTIST'S, EUGENE "SPUD"TAYLOR,JOHNNY JOHNSON,THE BUZZY/BROWN PROJECT AJSR, FABULOUS MOTOWN REVUE, MYSTIC VOYAGE, THE DONALD BROWN BAND,THE JOHN BROOKS FORECAST,BLUES/JAZZ INNOVATORS,"STREET LEVEL", "WESTMORELAND CO", GREG "SUAVE" BROWN, MANIFEST DESTINY, & MANY MORE.IT IS MY GOAL TO PROMOTE PEACE, LOVE , & GODLY VALUES THROUGH MY MUSIC.
Influences
THE FATHER, SON, & HOLY SPIRIT
Followers:

Category: THE SECRET COUNSEL AND CONSPIRACY OF THE UNGODLY.....

HEY FAM,
AND ANYONE ELSE WHO HAPPENS TO BE READING THIS....BLESS GOD FOR THE RESURRECTION
OF HIS DEAR SON JESUS....THE LAMB OF GOD...EMMANUEL...YESHUA...THE GREAT I AM... THE NAME
ABOVE ALL NAMES.....HE IS ALL OF THOSE THINGS.....DON'T KNOW 'BOUT YALL FOKE, BUT HE'S DONE
A PS 54:7 UNTO ME;


" FOR HE HAS DELIVERED ME OUT OF "EVERY" TROUBLE, AND MY EYE HAS LOOKED
( IN TRIUMPH) ON MY ENEMIES." COME ON YALL SOMEBODY OUGHTO BE SHOUTIN' WIT ME !!!!!

HALLELUJAH !!!!!!!

BUT, AND I KNOW YOU FELT IT COMIN'........ARE WE REALLY CELEBRATING RESURRECTION ON
THIS DAY, OR ARE WE UNWITTINGLY PARTICIPATING IN "THE SECRET COUNSEL AND CONSPIRACY OF
THE UNGODLY ? PS 64:2... THE AMPLIFIED READS THIS WAY; "HIDE ME FROM THE SECRET COUNSEL
AND CONSPIRACY OF THE UNGODLY, FROM THE SCHEMING OF EVILDOERS"...IF YOU WILL READ ON TO
THE END OF THIS WHOLE PSALM (the book of psalms is very prophetic), YOU WILL SEE THAT EVEN IN
ALL THEIR SCHEMING AND SLINGING OF ARROWS AND FIERY DARTS, GOD IS STILL ON THE THRONE !
VERY, VERY, VERY LARGE, AND VERY MUCH IN CHARGE.......AMEN ? THE DEVIL WAS A LIAR IN WHEN HE
DECIEVED THE WOMAN IN THE GARDEN AND HE IS EVEN BETTER AT IT TODAY....JESUS CAME SO THAT
WE COULD HAVE LIFE IN ABUNDANCE, NOT TO GORGE ON THE LUST'S OF OUR FLESH PARTAKING IN THE
UNCOVERING OF HIDDEN EGGS (easter egg hunt), MASS CONSUMPTION OF TOOTH DECAYING CANDIES
AND MOST DEF NOT THAT $300.00 OUTFIT YOU BOUGHT LAST MONTH SO WE COULD ALL LOOK UPSIDE
YO HEAD LIKE YOUR NAME WAS "EL SHADDAI" THIS SUNDAY MORNIN'..........

THE "POMP AND CIRCUMSTANCE" THAT WE ATTACH TO THIS DAY REMINDS ME
OF DECEMBER 25. IF IT WAS JESUS WHO DIED FOR MY SINS, WHY AM I GIVING YOU A GIFT AND CELEBRATING YOU BY DOING SO ? REMEMBER "THIS DO IN REMEMBRANCE OF ME".... EASTER,
"THE HOLIDAY", IN AND OF ITSELF, IS PAGAN.....JESUS AIN'T GOT NOTHIN' TO
DO WITH NO RABBIT........LOL OR CANDY !!!BE YE TRANSFORMED, NOT "CONFORMED".
HAVE YOU EVER GIVEN ANY THOUGHT TO THE WORD SANTA ?????

IT AIN'T NO COINCIDENT THAT WHEN YOU MOVE THE LETTER "N" TO THE
RIGHT OF THE WORD YOU GET THIS.........SATAN !!!! WE HAVE TO BE VERY CAREFUL
ABOUT WHAT AND WHOM WE ASSOCIATE THE NAME ABOVE ALL NAMES....JESUS !!!
THIS DAY IS SUPPOSED TO BE ABOUT HIM, NOT YOU..........