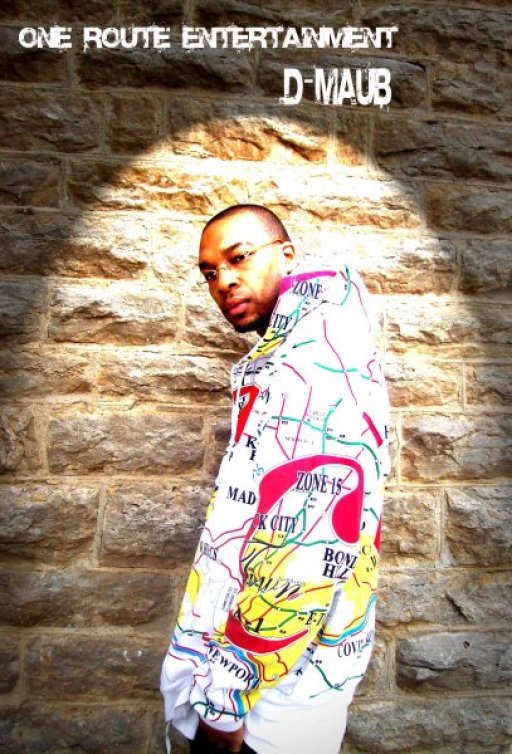 About D-M.A.U.B.
Donny "D-M.A.U.B." Harper is Dedicated to Making All Underestimaters Believers......it's what his name stands for. Like most thrown onto to the platform of ministering the word of God, this young man has seen his share of trials and tribulations. When his childhood friend, Robert "Lazarus" Smith pulled him aside and introduced him to Christ, Donny took the role full on. Tragically losing his mother in 1997, D-M.A.U.B. finally saw that there was more to life than what he had been doing. He accepted the invitation and started turning a skill he has always possessed to glorify God and spread his awesome testimony of coming through tough struggles. He wants people to know that we can have fun and draw men to Christ through his lyrics and beats. But most of all he desires to draw all to Christ. He's also known as the

#1

"YOUNG CUT-T , which stands for Courageously Upholding The Truth. When D-M.A.U.B. talks, people listen, they relate, they think and things change!!
D-M.A.UB. has had the pleasure of ministering alongside national recording artists Nicole C. Mullen, Bootsy Collins, K-drama,

 

Karen Clark and Kierra Sheard, Electric Church, Mars Ill, Da' T.R.U.T.H., E.Cross,

 

and Tye Tribbett and G.A.. He also has submitted his voice to local commercials such as Deveroes clothing store. He participated the Queen City Fusion BET/Soundstage in 2004. D-M.A.U.B. has appeared on the Sony Playstation 2 games Grand Turismo 4, NBA Jam, ATV 3 and MLB 2005.
  

      

Another piece of the vision came together in 2005 when Donny branched out and began his own label, One Route Entertainment. He and a group of dedicated friends have big things in store that include music, clothing and educational platforms.
 

        

 

One Route Entertainment has been making strategic moves to achieve goals, most recently attending the 2008 Holy Hip Hop Awards and Artist Showcase in Atlanta Georgia. D-M.A.U.B. He is featured on the Holy Hip Hop :Takin' The Gospel To The Streets Volume 4 Compilation for 2006 distributed worldwide by EMI Gospel.

 

He will make his first appearance at Rapfest in August 2008.

 

D-M.A.U.B. has released 5 albums, The Unexpected in 2002, Tymeline in 2005, Life Over Death in 2007, The Release and Urban Legend both in 2008. D-M.A.U.B. is among the honorees for the 2009 Holy Hip Hop (EMI) Awards and Artist Showcase to be held this coming January in Atlanta Georgia.

 

He also acts and is features in the stageplay "Go Get Your Life Back". He continues to work with local and national productions and participate in events both in and out of his hometown.
 

Donny was born, raised, and currently resides in Cincinnati Ohio with his wife and children.
Followers:
stats:
Sunday August 27 2006, 2:00 AM
@ Aronoff Center for the Arts, Cincinnati Ohio
Go Get Your Life Back is a play designed to convey the message of Love, Friendship, Forgiveness and total reliance on God to make it through life and all of its obstacles. The play is designed to help the heart that can't understand why bad things happen to good people, and to express the need to continue to trust God even when everything seems to be going wrong.
tickets are $25, go to www.cincinnatiarts.org to purchase or call 513-721-3344
Tags