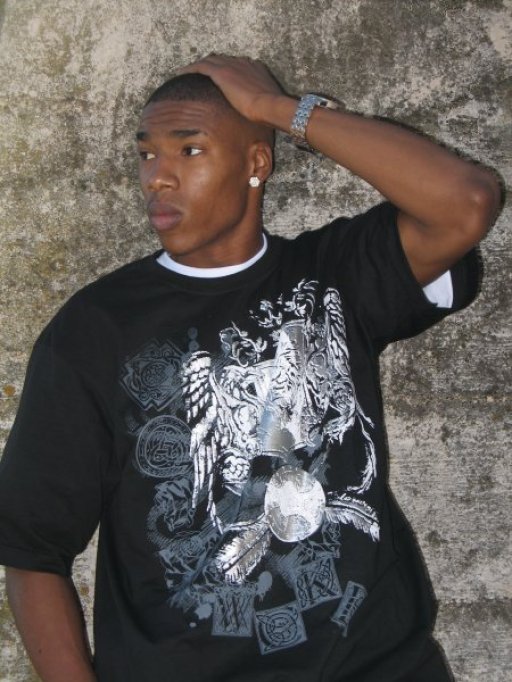 About CJ Emulous
Biography of CJ Emulous
  L.I.F.E.style Ministries*heirs
Introduction: Greetings! This is CJ Emulous of L.I.F.E.style Ministries.  I am a 23 year old, minister of music through gospel rap and a man on fire for Christ! Emulous, which comes from the word emulate- to strive to be better than, describes me best. Jesus told His disciples, in order to be the best, they have to make themselves least. Through my servitude and humility, I strive daily to be the best and grow more and more Christ like.
Goal and Vision: The goal of my ministry is simple: to bring all glory to God through obedience to His Word. By doing this I allow Him to use me to lead souls out of darkness and into a dynamic relationship with Jesus Christ. The vision of my ministry is not only music but my light through my life. God showed me that this is just the beginning. This ministry of reconciliation will expand across the U.S. and will reach and save souls internationally.
Testimony: I was raised in the church, but strayed because I didn't understand the significance of a relationship with Jesus Christ. I went full on for the enemy and was involved in everything Satan stands for. When I was 20 years old, I was incarcerated for shipping drugs to Hawaii. I was guilty of selling drugs as well as guns. I was looking at a 10-12 year sentence with a low of 5 years, which meant I had to do at least 5 years to get out! While In federal prison, I began to study the bible and came to understand that the wages of my sin was death. I did not want to live the life I was living any longer and told the Lord if I had to do 10-12 years, I deserved it. I also told him that I wanted to be a changed man when I was released. The Lord is truly faithful and He honored my heart change. Less than a year later, I walked directly out of the court room on my sentencing day. Even though the "law" said I had to do at least 5 years, even though I pleaded guilty for my crimes, my true Judge, Jesus, said otherwise. He poured out His grace upon my life, for His purpose. Now I am vowed to His will and the youth are my passion. So many were led astray by the man I used to be, but God has given me a chance to impact them with my testimony and my ministry of reconciliation.
 History: I have ministered at over 70 venues, in 3 different states, in the past 7 months. I have completed 1 mix tape album and have featured on 3 other mix tapes, albums. I have planted seeds and watered successfully at all venues I have ministered. God is truly using this ministry to bring salvation to the veiled.
stats: