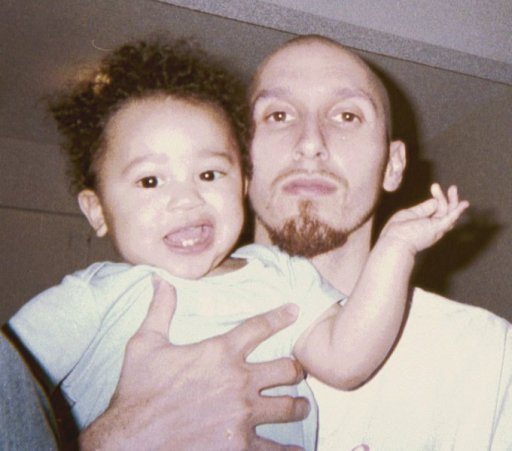 About Caleb
  If the streets ever needed a voice of hope, a messenger of the Truth, an unashamed, unafraid, lucid, remnant believer of righteousness; a fallible leader from among their own to identify with; whose heart beats with compassion for the streets; they should pay close attention to an unlikely contender from Fort Worth, Tx.
   This young man knows what it's like to live on the streets and not just run them.  He knows what it's like to have no place to lay your head, unless it's underneath a bridge, an abandoned house, or an abandoned car.  While other teenagers were adjusting to life in middle school, he had to adjust to living the streetlife. At the age of 13, he dropped out of school and ran away from home, venturing into criminal life. Feelings of hurt, pain, betrayal of trust, and hatred from suffering molestation, he grew up with unforgiveness in his heart and a mind set on revenge. Filled with anger from a childhood stripped for another man's pleasure, he found himself in and out of jail.  Searching for real love to fill the voids and hurt in his heart, it seemed like there was no hope until he met the One who knew him before he was born- Jesus Christ.
     Who is this outcast, who was more than able to overcame the odds stacked against him? Introducing a voice crying out from the wilderness, Chris Martinez aka Caleb.
  Caleb from the gospel hip hop duo Con-10-derz of the Faith, made a full commitment to live for Christ in 2000 and has been living saved ever since. He always had a passion for telling the story of the streets, but when he became born again, he wanted to offer hope in Jesus Christ. Caleb is spreading the Gospel of Jesus Christ through rap music and has been doing so for 6 plus years. God later crafted him with the gift of being a solid music producer and he is the founder of A.W.I. Productions. He became ordained as an elder in 2005 under the leadership of Bishop Robert Young at New Jerusalem Tabernacle of Worship, where he currently serves as Youth Pastor. He married his beautiful wife in 2006 and has been blessed with a seed from God to pass on the mantle in the future.
   Caleb is a contender of the faith, standing ready and more than able to take the message of the Gospel to the streets with his first solo offering from Con10derz Muzic/ A.W.I. Productions entitled "Jesus Christ N Ya Hood", to be released in the summer of '07.
Influences
The Cross Movement, Lecrae, 116 Clique
stats: