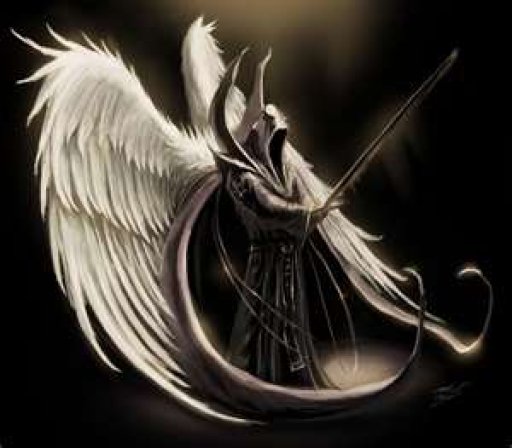 About BODY OF CHRIST MINISTRIES
JERIMIAH1:4-5 THE WORD OF GOD CAME TO ME :BEFORE I FORMED YOU IN THE WOMB I KNEW YOU FOR MY OWN;BEFORE YOU WERE BORN I CONSECRATEDYOU,I ANOINTED YOU A PROPHET TO THE NATIONS. 
        TERRICO M.VALENTINE AKA DEACON REEK ''IS BEST DESCIBED AS AN URBAN BOND SERVANT OF THE LORD JESUS CHRIST,DRIVEN BY HIS GOD ASSIGNED PURPOSE TO SPREAD THE GOSPEL OF SALVATION.WITH THE HELP OF HIS SUPPORTIVE FAM AND CHURCH FAM,RICO RADICALY  SOWS EDIFICATION,AND EDUCTION OF THE LIVING  WORD OF GOD TO THRU THE MINISTRY OF MUSIC ,ENTERTAINMENT,AND FASHION. HE AND HIS FAMILY ARE MEMBERS OF GREATERS TRAVELERS REST''HOUSE HOPE"(PASTOR E.DEWEY SMITH)IN DECATUR GA.THIS HAS BEEN RICO'S CHURCH HOME SINCE JULY 08,BUT THERE WAS A  JOURNEY LONG TO TRAVEL,BEFORE ATTAINING HIS REST.
       RICO DEDICATED HIS LIFE TO THE LORD WHILE INCARCERATED ,ON FEBUARY ,7,2005.AFTER MAKING A DECISION TO PARTICIPATE IN A DEPT. OF CORRECTION,'CHRISTIAN FAITH BASED PROGRAM",RICO BEGAN TO DEVELOP A DEEP, INTREST AND PASSION TO READ AND STUDY THE WORD OF GOD.ATTENDING DAILY SEMINARS ,BIBLE STUDY, AND FELLOWSHIP; SPARKED A SPIRITUAL FIRE INSIDE THE HEART OF THE NEWLY BORN AGAIN CHRISTIAN.RICO'S LIFES' AMBITIONS BECAME ,USE HIS GOD GIVEN GIFTS AND TALENTS TO WITNESS TO WORLD ;THE GOOD NEWS OF JESUS CHRIST.    
       PRIOR TO HIS WALK IN THE LORD,RICO HAD BEEN AN ASPIRING UNDERGROUND GANGSTA RAP ARTIST,BOUND BY THE  DISTRACTIONS OF DRUGS,ADDICTION,VIOLENCE AND PROMISCUTTY.CAPTIVATED MORE BY THE LIFE STYLE OF THE HEARTLESS STREETS ,RICO LEANED MORE TOWARD DRUGS ,CRIMES AND VIOLENCE UNTIL IT EVENTUALY LEAD HIM TO PRISON,.THE PLACE WHERE HE MET JESUS. SO GLORY BE TO GOD! FOUR YEARS LATER RICO CONTINUES TO WALK IN THE ORDERED STEPS OF THE LORD;ALLOWING HIS PASSION FOR MUSIC ,WRITING AND ENTERTAIMENT TO USHER HIM INT HIS GOD ASSIGHNED PURPOSE.AS A HOLY HIP HOP ARTIST RICO PRESENTS AN ANOINTED, DIVERSE,BOLD,VIVID PICTURE OF THE ABUNDANT LIFE  THE THROUGH  HIS MUSICAL  HIP HOP TESTIMONIES .GLORY BE TO GOD  FOR RICO INLISTING AS  A SOILDER IN THE ARMY OF THE LORD,AND I PRAY HE INFLUENCES MILLIONS OF OTHERS TO JOIN THE GOOD FIGHT. 
Influences
JESUS,TRIPP LEE,TY TRIBUTE,CANTON JONES,LA'CRAE,
Followers:
stats:
By terrico valentine, 2009-09-19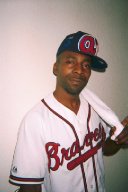 II TIMOTHY 6:12 FIGHT THE GOOD FIGHT OF FAITH,LAY HOLD ON ETERNAL LIFE,WHEREUNTO THOU ART ALSO CALLED,AND HAS PROFESSION BEFORE MANY WITNESSESS.
IMMORTALIZED
JOHN 3:16 FOR GOD SO LOVED THE WORLD,THAT HE GAVE HIS ONLY BEGOTTEN SON,
By terrico valentine, 2009-09-15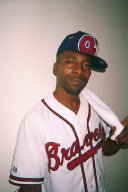 [BODY OF CHRIST ],IS A COLLABORATION OF URBAN GOSPEL MINISTRIES OPERATING TOGETHER FOR ONE SOLE PURPOSE;AND THATS TO PROMOTE AND SUPPORT THE GOSPEL OF SALVATION OF OR LORD JESUS CHRIST.IN A WORLD OF ENTERTAINMENT AND MUSIC DOMINATED BY SECURLIZIM...-BODY OF CHRIST INVITES ADULTS,TEENS,AND ALL YOUTH TO EXPLORE A VAST SELECTION OF CHRISTIAN HIP HOP MUSIC,LATEST NEWS,FASHION,UP COMING EVENTS,ARTIST,AND MORE..
WE LEAN TOWARD OPENING UP A URBAN AND MORDERN FORUM FOR THE CHRISTIAN HIP HOP COMMUNITY AND THOSE INFLUENCED BY THE CULTURE..,AT THE SAME TIME FUTHERING THE GOSPEL AND GETTING THE MESSAGE TO AS MANY PEOPLE AS POSSIBLE.
ICORINTHIANS 12:12 FOR AS THE BODY IS ONE,AND HAS MANY MEMBERS.,AND ALL MEMBERS OF THAT ONE BODY,BEING MANY ARE ONE BODY;SO ALSO IS CHRIST.