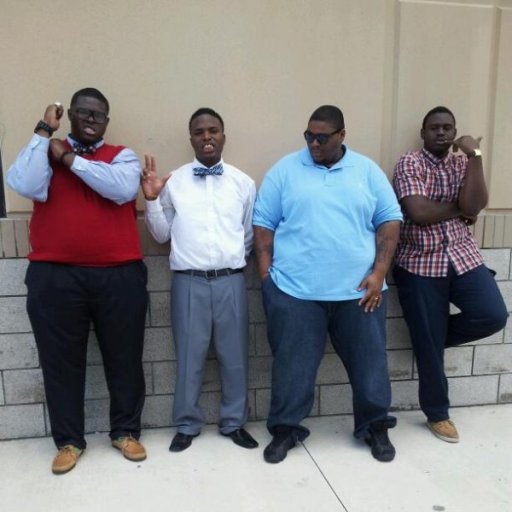 About B.I.C. - Bruthas In Christ
Giving honor to Jesus Christ who's the head of our life. B.I.C is made up of 5 young members ranging from the ages of 10 - 31. We perform gospel music that builds on our strong Christian values as well as reaching the youth in churches and in the streets. Our goal is to change the tradition of gospel music today. We started craving Christ Jesus at an early age and spent many years learning under Bishop Leon & Elect lady Towanna Mark. We are all members of Mark Christian Ministries of Jesus Christ, located in Lehigh Acres, FL.
When it comes to the members, B.I.C. is not just Bruthas In Christ, but we're also family with a tight bond with one another. We're not your average looking gospel group with most members having dread locs and gold teeth. Well we used to, but now God has elevated us to another level of maturity to glorify His Name. So don't let our looks fool you because we are on fire for God and we're ready to spread the Word of God wherever we go. The purpose of our image is to show youth that you can have swag and don't have to wear a suit. That you can still go to church and be Saved.
Our music has been featured in many gospel concert and festival shows. We have exhibited our work in church, school and cultural centers throughout Lee County and surrounding areas since 2004. The songs verbalize the recent journey with this project and with our music career. We are ready to tell everyone how good God has been to us. We want people to watch us and support us as we follow Christ. A lot of people counted us out and tried to convince us, that rap music does not belong in the church. We got discourage and it was over as far as our music was concerned. But God said, "Not so!". He had us in hibernation and prepared us for this time and revealed Himself in the right time. Now we're motivated and on fire for Jesus. Now theirs not a devil in hell that can stop us. No matter how people stereotype us, and say we don't belong, God is still molding us into what He wants us to be. By the way, we have changed our name to BIC Squad as of 2012.
All we're looking for is a chance to spread the gospel of Jesus Christ worldwide!

So if you are on fire for the Lord and ready to get 'crunk' for the Lord, B.I.C. is the group that you need.


Influences
City G, Lacrae, Tripp Lee, Kirk Franklin, Canton Jones
Followers:

stats: