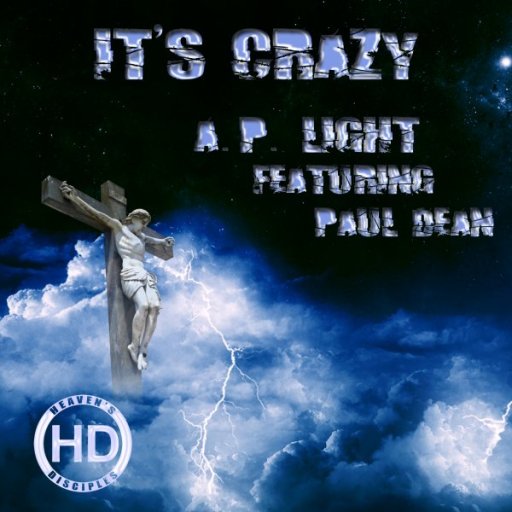 About A.P.Light
A message from A.P.Light:
I thank and praise you my father in heaven for delivering me from my sinful life. I am grateful that you have found favour in me through the Blood of Jesus Christ , and continually pray that you help guide me in Spirit and in Truth. I thank you for your Blessings upon me and strive to be a Blessing to others sharing your Love to the World through my Love for you God, my family and music.
I thank you and Praise your Glorious name.
Amen.
Adam Peihopa was born in Auckland New Zealand in 1979. His father struggled with violence and alcohol abuse, leaving his mother to raise her two children on her own. Adam developed anxiety issues very early in life. He began to experiment with drugs and alcohol. He relied on intimidation and violence to sort out most of his problems. Adam went from excelling in sports, art and music to giving up everything he was involved in and dropping out of school at 16. He excelled in an apprenticeship as a cabinet maker, but became discontent and left 6 months from completing it thinking his job was the issue. For the next 7 years, he would go from job to job and spend his earnings on drugs and alcohol.  
At 16 years old, a friend told him about a Black Death metal band looking for a lead guitarist. From a very young age, he had dreamed of playing heavy music and was excited about this opportunity. He got the job and went on to write most of their music. The band's name was "Coven." Their CD was Called "Requiem Diablos" which means "Hymns to the Devil." On the CD, he played the lead guitar and bass. Over the next 4, years he and the band blasphemed against God and made vows to Satan. Adam felt at home in this environment and thought that his life was beginning to make sense.  
Tragically, during this time, Adam's best friend committed suicide after attending one of his biggest concerts supporting an American death metal band. He suffered terribly with guilt for the next couple of years, blaming himself. He eventually decided to leave the band. By that time, he had developed Carpal Tunnel Syndrome in both wrists. This not only forced him to not only leave the band, but music altogether. Over the next 3 years, Adam's depression worsened. His drug and alcohol consumption increased and he became violent much more frequently. Doctors medicated him with anti-depressants and tranquilizers. Over the next year he rehabilitated himself using body building as a physical outlet. Within 2 years, he was off medication and rebuilding his life.  
In 2003, Adam met a young woman. After only 3 months together, they decided to leave New Zealand with her young son to begin a new life in Australia. They had many problems in their relationship over the next few years, but decided to go ahead with marriage. They married in 2005 after the birth of their second son, but within 6 months, they were on the verge of divorce.  
In April 2006, Adam made the biggest decision of his life. He surrendered his life to THE LORD JESUS CHRIST and proclaimed Him as his personal Lord and Savior. Two days later, his wife also surrendered her life to the Lord Jesus. From then on, both of them have been blessed in many ways. Their marriage has become stronger and they now have 4 young sons who also love the Lord Jesus. God has also been healing Adam spiritually and physically, allowing him to play the guitar, drums and bass for the local churches he and his family have been a part of. God has also restored to Adam the passion for music that he once had, but in the way that God intended his gift to be used.  
Through the GRACE OF GOD–Adam, whose Artist/Producer name is A.P. Light, is currently working on his first Christian rap and hip hop album through the new Christian record label "Heaven's Disciples." He is seeking to show GOD'S LOVE to the world through his personal stories and understanding of CHRIST OUR LORD AND SAVIOUR. Thanks be to God!
stats: