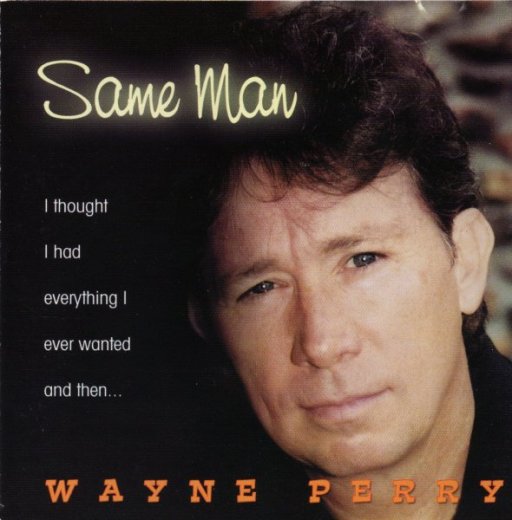 About WAYNE PERRY
On September 2, 2002 I entered Baptist hospital to have a biopsy performed on my throat. Three days later I go the news, cancer of the right tonsil. I was devastated but hopeful and my faith was strong. God immediately began to give me the songs on this cd. For years I have been a successful song writer in Nashville, Tennessee having written songs for Tim McGraw, Toby Keith, The Back Street Boys and many more.
 

I thought and the world thought I had it all. I bought a twenty acre farm outs side of Nashville and built a beautiful custom five thousand square foot log home. I had a loving wife and 4 beautiful children Bryan Wayne Perry, Justin Wayne Jones Perry, Oliva Nicole Perry and Christian Oliver Perry. And my three beautiful grand kids Austin Wayne Perry, Ashland Kay Anne Perry and Hayden Nicholas Caudill.
 I also had a very nice bank account. Plus all the fame I wanted. Everything the world had to offer. The only problem was that God was trying to separate me from the secular music business. He wanted me to write his music and to preach his word. My mother all called me Jonah because I wouldn't go to Nineveh.
God has a way of getting you to do what he wants. The bible says he chastises the ones he loves. But I had walked away from my family, buying into the lie I wasn't happy. My Career was going downhill and I thought I could salvage it by living in Nashville and writing more.  Instead I got in to the night life and wasted all my time and a lot of money trying to prove I was still successful.
Well God took all that he could and eventually brought me to where I am now, but before he did he gave me these songs and restored my voice long enough for me to sing and produce them. I want to Thank You Father for your mercy and  incredible love and compassion. I hope these songs bless you all. God is my co writer on every one of them. With all my love, may god bless you all. WAYNE PERRY  
Influences
YOU THE FAN FOR DOING WHAT YOU DO, AND GOD
Followers:
stats: