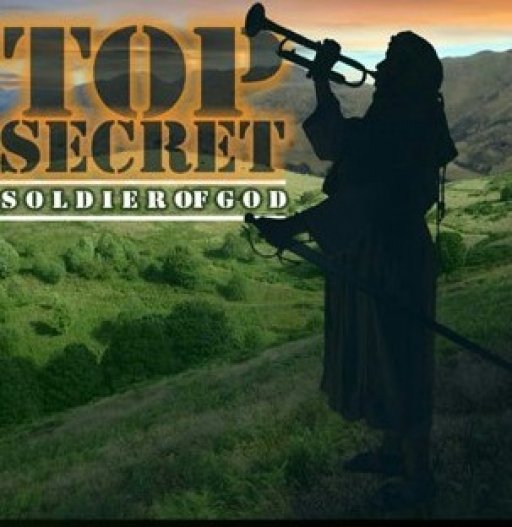 About topsecret
Top Secret means: It's not about me.
#1
. Deny yourself! Matthew 16:24 Then said Jesus unto his disciples, If any man will come after me, let him deny himself, and take up his cross, and follow me.
#2
. Don't brag or preach about yourself, it's not about us!: 2 Corinthians 4:5 For we preach not ourselves, but Christ Jesus the Lord; and ourselves your servants for Jesus' sake.
#3
. Surrender to God's will, Decrease as He increases in your life: John 3:30 He must increase, but I must decrease.
WWW.SPECIALTRECORDS.COM
WWW.SHOUTLIFE.COM/TOPSECRETSOLDIER
WWW.MYSPACE.COM/TOPSECRETSOLDIEROFGOD
Top Secret Soldier of God is her identity, but what's no secret is that she loves God, and she is on a mission to win lost souls to the Kingdom of God, and she also has a debut CD that is about to unleash to the nations this year!
Top Secret has a contemporary Christian sound with gospel flava on the top. What's different about Top Secret and this CD is that the focus is not going to be on the recording artist at all. Top Secret's mission is to tell the world about God without her true identity being in the news, the full attention will be on God and His only begotten Son Jesus who died for our sins. Top Secret has no interest for the spotlight, only to share the gospel of Christ through out the world without the attention that most recording artist get. "Top Secret Soldier of God" CD release will be this year! We will keep you updated on the release date.
IF YOU WERE TO DIE THIS VERY MOMENT, WHERE WOULD YOU GO?
God loves us so much that He sent His One and only Son to die for us! If you want a relationship with God here is a prayer to help you start today, because tomorrow is not promised to no one!
"Dear Father God, I am a sinner and I need your help, please forgive me! I do believe that you sent your only Son Jesus here to die for my sins. I believe in my heart that you raised Jesus from the dead and he sits at your right hand in heaven. I accept Jesus as my Lord and Savior. Thank you for loving me. I surrender my life to you Lord, please change me to be what you have called me to be. In Jesus' name, Amen. "
If you meant this from your heart, you are a child of The Most High God!
Let God know that you surrender your whole life to Him! Ask God to help you walk and talk the way that He wants you to. If God can change me then He can change anybody! God will give you joy and peace beyond all understanding!
IF YOU DON'T READ YOUR BIBLE, PLEASE START READING TODAY!