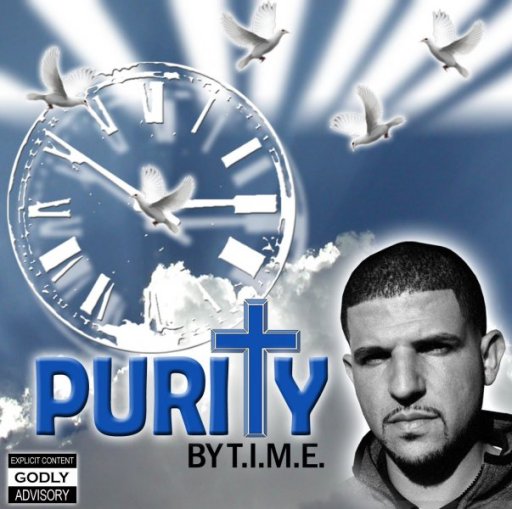 À propos de T.I.M.E.
T.I.M.E. --- aka Tariq Abubaker was born in Jerusalem on March 3, 1979. T.I.M.E. Was brought to the United States at three years old by his mother. He grew up in Los Angeles California and struggled to pursue the dream God the father gave him as a little child. Time was born a Muslim and battled the controversy of 2000 years of religion and Islam. At twenty one years old T.I.M.E. gave his life to Jesus Christ and to the sole purpose of spreading the gospel throughout the world. He is going to release his first gospel hip-hop album titled 'Purity' march 3, 2008. His hit single 'Saved By Jesus' is only one impression of the true God given talent that accompanies this true and powerful prophet. All praises and glory to the savior Jesus Christ. We all have an opportunity to turn our life over to the king of kings and experience the true love of a father who loves all his children.

T.I.M.E. has broken the baracade of the secular industry with his music. The music industry is afraid to be real about the Word of the Lord because the fear of low record sales – on the other hand, So Blessed Entertainment plans on showing everyone otherwise.
Influences
CANTON JONES, KIRK FRANKLIN
statistiques: