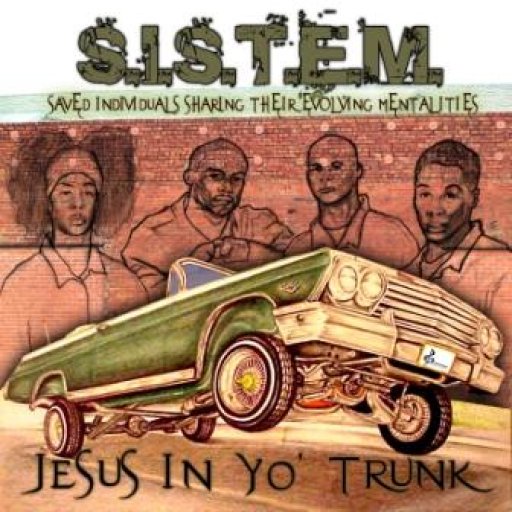 über S.I.S.T.E.M.
S. I. S. T. E. M. WWW.MYSPACE.COM/SISTEM The music group, S.I.S.T.E.M. (Saved Individuals Sharing Their Evolving Mentality), was formed in 2001 with a desire to encourage people and spread the Word of God though Christian Rap music. They also recognized the urgent need for more Christian Rap artists to reach this generation and the next to come. S.I.S.T.E.M. consists of four group members who each bring a unique style to the group: (listed in alphabetic order by last name): • Bro. Moetime (Foster, Wm Maurice): Writer and Producer • Cedy - Ced (Lyons, Cedric): Writer • Pappy Dappy (Simpson, Marlan): Writer and Producer • Spank Digga (Thompson, Alphonso): Writer S.I.S.T.E.M.'s music production team has a combined experience of 18 years. Their unique style can be heard on "Playtime is Over" (Lil' Errol Granny's Boy, 2002 Freda Productions), which they wrote and produced. They produced "Psalms 23" (Worldwide Altercall" 2003 Agerman), and produced and are featured on the song "Yahweh" on the same album. Two of the group members are also featured on "10,000 Jigawats" (Late Night Witnesses, 2002 Jay White). S.I.S.T.E.M. also appeared before a crowd of 5,000 youth at the San Jose Convention Center in 2004. They have been in the San Francisco Chronicle ( http://sfgate.com/cgi-bin/article.cgi?file=/chronicle/archive/2005/01/02/BAGM6AK1OB1.DTL), Interviewed on KMEL World Hit Gospel Show with Tinka and on The Coco Mo Show (Berkeley Public Access BTV Channel 33) with Picola Evans. We also appeared in Culture Magazine (WWW.CULTUREMG.COM) and you will see S.I.S.T.E.M. in the Media more and more in the future. What separates the group S.I.S.T.E.M. from other artists? This group writes, produces, mixes, and records their own songs. Their passion and commitment for Christian Rap music has pushed them to independently distribute their music. This allows the group to maintain their own creative freedom in writing and production. As Christian Rap artists, they bring more to the table than the normal gangsta' style of rap. They bring an evangelical as well as a teaching approach to the world. The group's lyrics focus on their relationship with Christ, practical application of the scriptures to modern life, their personal experiences, and everyday struggles. If there is one word that can describe S.I.S.T.E.M.'s lyrics, it would be – R.E.A.A.L. (Reaching Everybody At All Levels)! S.I.S.T.E.M. has independently released their first album, "Jesus in Yo' Trunk.". This album features 13 trunk-knocking, heart-pounding, spirit-moving tracks. The sporadic changes in their music keep the young and old captive! S.I.S.T.E.M.'s album can be purchased at selected Towers Records and online at WWW.CDBABY.COM/SISTEM. Check out our website at WWW.MYSPACE.COM/SISTEM and listen to music at WWW.SISTEMHIPHOP.COM .
You can purchase a copy of "JESUS IN YO TRUNK"  for a donation of $8 and buy sending ur payment to the folowing address:
SISTEM / Genre Music Group
1010 Brookcliff Circle
San Ramon, Ca 94582
Einflüsse
JESUS CHRIST, THE WORD OF GOD AND MINISTERING TO HURTING PEOPLE. OTHER CHRISTIAN RAP ARTIST.
Followers:

Statistiken: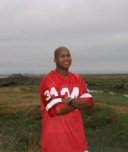 **ATTENTION**ATTENTION**ATTENTION**ATTENTION**ATTENTION**   AS OF APRIL 2009, S.I.S.T.E.M. WILL COME TO AN END. THE GROUP HAS SEPERATED FOR CREATIVE DIFFERENCES AND TO COMPLETE THEIR SEPARATE PROJECTS. YOU CAN FIND MOE-TEEZY A.K.A. SEASIDE SLIM DOING ROCK MUSIC AT . YOU CAN FIND RED CLAY (PAPPY-DAPPY) AND SPANKY DIGGS IN THEIR GROUP EDUKATUS AT OR . CEDY-CED WILL TAKE A BREAK FROM MUSIC AND PUT HIS FOCUS IN GOD'S MOST WANTED YOUTH MINISTRY AT FAMILY BIBLE FELLOWSHIP IN NEWARK, CA. YOU CAN REACH CEDY-CED AT http:// www.myspace.com/cedy_ced .   WE STILL BELIEVE THAT OUR 2004 ALBUM "JESUS IN YO' TRUNK" REPRESENTED THE GROUP WELL AND THAT IT WAS ONE OF THE TIGHTEST ALBUMS IN THE BAY AREA.   IF YOU STILL WANT TO PURCHASE THIS ALBUM YOU CAN GO TO HTTP://CDBABY.COM/CD/SISTEM OR YOU CAN SEND $7 TO CEDY-CED FOR A COPY OF THE CD. EMAIL HIM AT http:// www.myspace.com/cedy_ced FOR THE ADDRESS. AND YOU CAN ALWAYS SED MONEY TO THE "CEDY-CED GET OUT OF DEBT FUN." SMILE.   WILL THE GROUP EVER GET BACK TOGETHER AGAIN???   ONLY IF GOD AND HIS PERFECT WILL IS THE ONLY MOTIVATION OF GROUP. SORRY FOR ALL THE HYPE OF THE SECOND ALBUM. WE NOW THAT GOD IS A GOD OF A SECOND CHANCE. KEEP US IN PRAYER AND MAYBE WE'LL SEE. GOD BLESS AND TAKE CARE.   GENRE MUSIC GROUP.    **ATTENTION**ATTENTION**ATTENTION**ATTENTION**ATTENTION**
IF YOU NEED TO CONTACT S.I.S.T.E.M. FOR BOOKING SHOWS OR ANY OTHER MANNER YOU CAN EMAIL US AT OUR MYSPACE.COM WEBSITE OR CALL US AT THE OFFICE @ 209-951-3160.

GENRE MUSIC GROUP.

If you have any questions about life, science, apologetics, other religions or about Jesus Christ go to WWW.StandForTruthMinistries.Org.

You'll be Satisfied.
:D