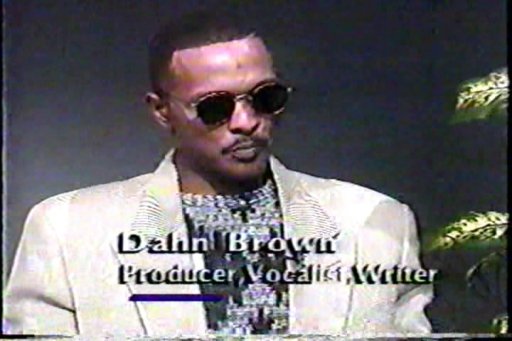 About DAHN B
DAHN B
St Louis, Missouri, Las Vegas, Nevada
Spirit filled Father 2 Three, "Poppi" 2~ 3 , Husband 2 One, Creator of God's Music........
I AM DAHN B (pronounced don), AND I HAVE BEEN INTO MUSIC ON A PRO LEVEL FOR MANY YEARS. I AM ALSO A CHRISTIAN ARTIST AND I SUPPORT GODLY VALUES. I AM AN OVERCOMER. I LOVE ALL GENRE'S OF MUSIC BUT I LEAN HEAVILY TOWARD R&B,NEO SOUL,JAZZ,URBAN, & FUNK. I AM A BASS player/singer/songwriter WHO HAS PLAYED WITH THESE ST. LOUIS ARTIST'S, EUGENE "SPUD"TAYLOR,JOHNNY JOHNSON,THE BUZZY/BROWN PROJECT AJSR, FABULOUS MOTOWN REVUE, MYSTIC VOYAGE, THE DONALD BROWN BAND,THE JOHN BROOKS FORECAST,BLUES/JAZZ INNOVATORS,"STREET LEVEL", "WESTMORELAND CO", GREG "SUAVE" BROWN, MANIFEST DESTINY, & MANY MORE.IT IS MY GOAL TO PROMOTE PEACE, LOVE , & GODLY VALUES THROUGH MY MUSIC.
Influences
THE FATHER, SON, & HOLY SPIRIT
Followers:

YOU NEED A HEALIN' MAN .......

2009-05-24
By: DAHN B
Posted in: YOU NEED A HEALIN' MAN......
EARLY IN 2007 I WAS ATTACKED BY WHAT CAN ONLY BE REGARDED TODAY ( MY
HINDSIGHT BEING 20/20 VISION COUPLED WITH THE HOLY GHOST), AS A FOUL
DEMON SPIRIT THAT WAS BENT ON MAKING ME CURSE GOD AND ACCEPT THE
CALAMITY IT WAS AFFLICTING ME WITH. BUT BEFORE I GIVE YOU THE PRAISE END
OF THIS STORY, I NEED TO CLEAR UP A COUPLE OF COMMON MISCONCEPTIONS
AS THEY RELATE TO HEALING, GOD AND MALADY IN IT'S ATTACK ON THE BODY.

THAT IS "THE BODY OF CHRIST"... GOD DOES NOT, I REPEAT AND HEAR ME
WELL, HE DOES NOT PUT MALADY AND CALAMITY ON PEOPLE AND IT TOOK ME 50
YEARS TO LEARN THIS AND EFFECTUALLY APPLY IT TO MY PHYSICAL BODY !
IT IS HIS WILL THAT WE PROSPER AND BE IN GOOD HEALTH...(OUR BODIES)
THIS CALAMITY AS I WILL HERETOFORE CALL IT, WAS A VERY PAINFUL MALADY.
I CALL IT BY THESE NAMES BECAUSE NONE OF THE 5 OR 6 DOCTORS THAT SAW
ME AND TREATED ME (EMERGENCY ROOMS INCLUDED 3X's) COULD GIVE A NAME
TO THIS AFFLICTION, IT MANIFESTED ITSELF "BOIL TYPE BLISTERS" THAT STARTED
AROUND THE MIDDLE OF BOTH SHINS TO THE AREAS ACROSS THE TOP OF BOTH
FEET. I COULD LITERALLY PULL THE TOP SKIN OFF OF ANY OF THESE AREAS BY
USING MY INDEX FINGER AND THUMB, AND THESE AREAS WERE CONSTANTLY
WET WITH FLUID, (PUSS/INFECTION). AT THE HEIGHT OF MY SEASON OF PAIN, I
HAD TO REST ON THE SHOULDERS OF BOTH OF MY SONS (1 ON EACH SIDE OF ME)
AND THEY WOULD "WALK" ME TO THE BATHROOM 1 ROOM AWAY FROM MY BEDROOM.


AT THIS POINT DOCTORS WERE BASICALLY MANAGING MY
PAIN WITH SOME SERIOUS NARCOTIC PAINKILLERS WHICH I WANTED NO PART OF
ON A CONSISTENT BASIS. THERE WAS A HEALING SERVICE GOING ON AT THE
CHURCH I ATTEND (THE ST LOUIS DREAM CENTER) AND A GUEST PASTOR WAS
MINISTERING BY THE NAME OF PASTOR SPANN. I REMEMBER BEING LATE TO THE
SERVICE AND WATCHING A FEW PEOPLE GO DOWN TO THE FRONT FOR HEALING
AND PRAYER BUT I REALLY AT THAT POINT HAD NOT MADE MY MIND UP AS TO
WHEATHER I COULD LEND MY FAITH TO THIS KIND OF EVENT. I WENT TO THE RESTROOM, AND AS I WAS COMING OUT THE HOLY SPIRIT SPOKE UP ON THE
INSIDE OF ME BUT PASTOR SPANN WAS CLOSING THE MEETING.

BOLDNESS TOOK OVER AS I SHOUTED FROM THE BACK OF THE
SANCTUARY "HOLD ON PASTOR, YOU GOT ONE LEFT "... OF COURSE, HE WAITED
AND RECIEVED ME. AS I EXPLAINED TO HIM WHAT I WAS DEALING WITH, HE ASKED IF I WOULD REMOVE MY SHOES AND SOCKS ! WOW. EVERYONE WHO
WAS THERE TO SEE IT WAS AMAZED AND REMARKED AT THE HIDEOUS LOOK OF
IT ON BOTH ANKLES AND FEET. PASTOR SPANN ANOINTED ME (JS 5:14,15), LAID
HANDS ON ME AND IMMEDIATELY, I WAS HEALED !!!!!! I HAVE NEVER HAD THIS
PROBLEM AGAIN. IT HAS BEEN 2 YEARS IN MAY.....I DON'T HAVE ANY PAIN OR ANY DISCOMFORT. I DON'T LIMP WHEN I WALK...GOD IS GREAT AND HE HAS GIVEN HIS GIFT OF HEALING TO PASTOR SPANN (JN 14:12), AND HE OPERATES IN IT CONSISTENTLY.

GOD BLESS YA PASTOR SPANN,
AND THANK YOU LORD,
DAHN B
Tags