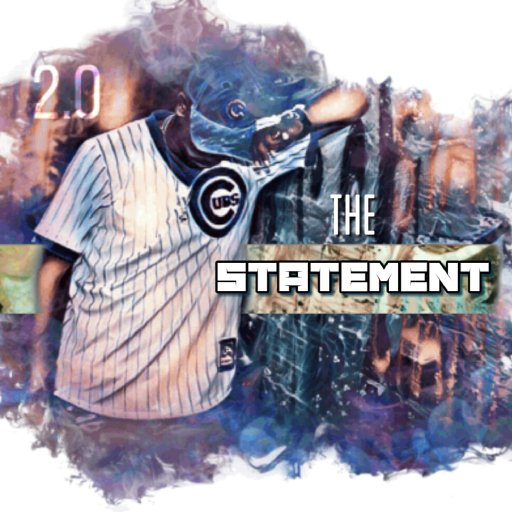 o 2.0
When asked, "What makes you different", 2.0 replies, "Integrity". There are plenty of "Real" artists out there, a few humorous artists, and many, many talented artists but the number of those with integrity is far too rare. A real GOD deserves real people, 2.0 is as real as it gets. 2.0 (Terrell Olagbegi) was introduced to music at a very young age and has been performing since the age of 8. While at Morehouse College he started his music career as 1/2 of the Gospel rap group TnT. Some of the groups highlights include being featured performers at Creation Fest East, West, Ichthus, Sonshine fest, the Annual Sweet Auburn Music Festival in Atlanta, the Sweet Auburn Heritage fest & several holiday events with Hosea's Feed the Hungry organization. The group performed at various church's, night clubs, and community events as well desiring to spread the gospel message of Love, peace & righteous living.
In 2015, the group expanded their vision into a record label & created solo identities placing "TnT" on a creative hiatus. 2.0 was nominated as the label's first artist and released his first solo project entitled "Moves n Movies", in the spring of 2016. 2016 was an extremely fruitful year for the 2.0, being featured on Oxygen's "Preacher's of Atlanta" TV show with music mentor Canton Jones as well as performing with him on BET's Joyful Noise. It's experiences like these that make indelible impressions on and artist and help to either humble them or create and appetite for more of the same. For 2.0 both happened.
When listening to a 2.0 song, expect to laugh, nod your head, & hear something you can use in everyday life. When asked the question "Why gospel?", 2.0 responded by saying,
"As a Christian artist, I only want to produce what is true to my character & my faith. I think alot of times music becomes unattractive when its not believable, like how can your audience connect with something you (the artist) don't even seem to connect with? I will only talk about whats real to me because thats what I connect with..."
. With a blend of southern styled storytelling, stimulating observations, an eclectic ear & an energy thats sure to liven any environment, be on the look out for this artist at a variety of events world wide.
vplivi
Outkast, Field Mob, T.I., Lecrae,
statistika:
Who run it challenge - 2.0 @2point0tnt