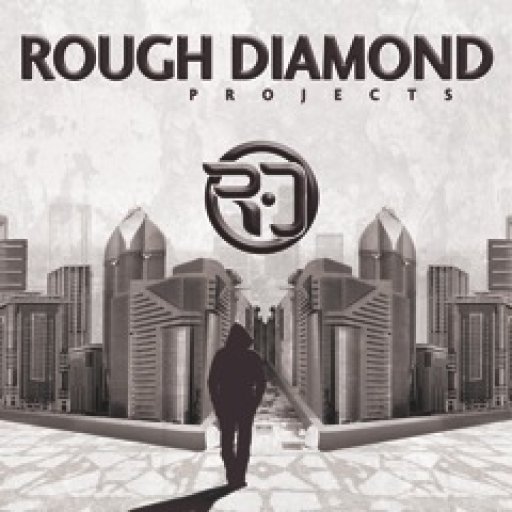 About Remixd
Gregory Cassim,founder of Remixd embarks on a new project called Rough Diamond Vol 1.This compilation album comprises of many local talented artists who have the same heart and spirit to lift up the name of Jesus.Groups featured are Remixd,C Jay,Spin the Flava,Enhance S.A.L.T and many more
The album drops 27  March 2010 in Durban South Africa
Some tracks will be uploaded for your perusal
Grace and Peace
BACKGROUND INFO ON  REMIX'D:
REMIXD  are a three man rap outifit who were born and raised in Durban and grew up together in Newlands East, a township north of the city.
The schooled together at Newlands East Secondary School, where they were in the same class. it was at school where they firtst fund thier youth ministry which co-incidently had nothing to do with rap music.
Newlands East Secondary School, is a school which had a bad reputation of gangsterism, teenage preganacy and drug abuse but also had extremely talented young people.
The school was in desperate need of a lighthouse, a place of refuge for learners who were needed hope.
In 1999, together with fellow students, Carvin H, Gregory, Young Pete started in the (SCA) Students Christian Assocaition which became a pillar in the school.
It was at this level that their minsitry was estbalished but it was only in
2004 when their music ministry was realised and catapuluted.
Today they still stand side by side as  young men and the Godly bond of friendship that exists between Gregs, Young  Pete, and Carvin H has formed a foundation for the rap ministry that has  chosen them.
Their relationship with each other is  very important to each one of them and more meaningful than the music industry.  But both their love for each other and music is founded on their love for Jesus,  the Son of God who was sent to die for the world.
REMIX'D are still trying to come to  grips with the overwhelming  Grace that God has shown each one of them as individuals.
Life was not always easy for any of the members and they have all been at a place of despair at some time in their life but through it all they stood tall. It is only by the Grace of a never failing God that they stand and not one of them can  boast.
 
It's with this in mind that they share  a message of love and hope through hip hop with every one who is in need of an encouraging  word.
THE VISION:
To preachthe Gospel of Jesus Christ as the living saviour to the generation they were blesseed to be a apart of.
Whether its on the world's biggest  stages or ministering in the ghettos, REMIXD remains true to what they do - They  have declared war on drugs, alcoholism, poverty, death, sickness  and every other devious plan of the enemy  that once held them bound.
REMIXD is about reaching the depths of man's soul through the music ministry.
LAST ALBUM INFO:
The Combined Forces Album, that was  released officially on 3rd June 2005, was a launching pad for , who have shown promisthe gospel rap  group, REMIX'De of being next major Gospel outift, not  just in South Africa but across the World.2007 saw the first full lenght cd/dvd called the Coloseum.
BACKTRACK:
The EP was launched by REMIXD in  2004, a self-entitled CD featuring four songs; The  Cross, What! (rmx) My Life and their hit single (that has featured several times  as the "pick-of-the-week" on Durban's Highway
Radio)  R.E.M.I.X and reached number on Radio Kingfisher in Port Elizabeth
TOURS
In July and August 2005 REMIXD travelled to the USA together with a local church to mister at churches in two US states.
REMIXD  perfrom in Akron, Ohio, Cleveland Ohio, Beacon, New York, Albany, New York, Poughkeepsie New York To raptuarous responses from the local audiecnes who were amazed at the advanced level of the rap ministry in South Africa.In 2007 Gregs was invited back to New York to minister in.2008 saw Remixd travelling far east to the Phillipine Islands to evangelize.Ministry continued in 2009 as well as the beginning of a new cd.Gregs continued on his mission work as well and travelled to Mozambique and Bloemfontein just to name a few last year.
Influences
Musically - LAMPMODE/CROSS MOVEMENT RECORDS
Followers: