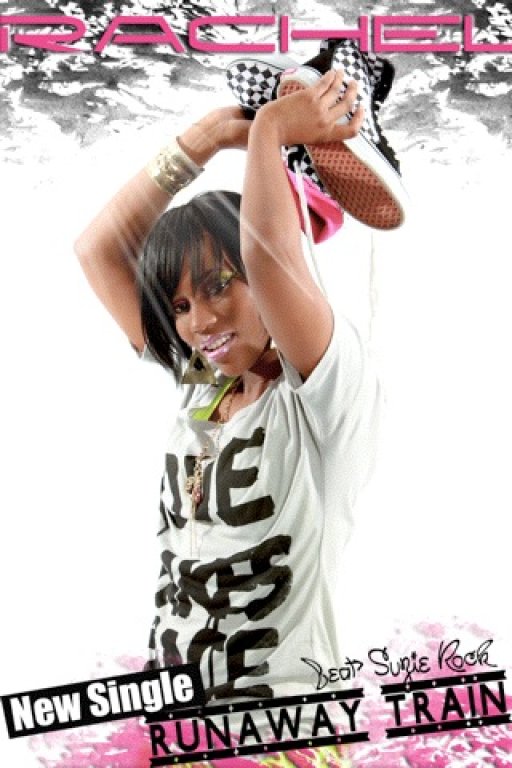 About Rachel
Her name is Rachel Montgomery; the soon to become Star of multi-formats, embraces the world as she takes the plunge into the music industry. She has an impressive resume of industry credits and is ready to show the world what the industry has known for years. Rachel is no stranger to the music industry; a native Texan that has definitely paid her dues. She began her music career as a member of the Grammy award winning gospel group Gods Property, and has shared the stage on countless occasions with the best in gospel music, including Wellspring Gospel artist, CeCe Winans, Gospel artist, Tye Tribbett, Motown recording artist Kemistry, Paula White, and Kelly Price to name a few. Currently, she sings behind Myron Williams Minister of Music for Prophetess Juanita Bynum. Rachel has spent the last few years honoring her vocal prowess, and performance skills. Her music and performances speak for themselves. Rachel takes her Gospel roots, love of music and dance, and clever writing disposition to create a refreshing sound - and her singing skills are incredible! Her soul belies her youth and is reminiscent of the recording artist, Brandy Norwood. Many have compared her soft, outragous vocals to that of Gopsels recording artist, J Moss. Her talent as a singer, songwriter, and musician will definitely carve a niche in todays Gospel. This star is definitely on the rise.
Influences
God, My Parents, J.Moss, Kirk Franklin, Tonex, Robert (SPUT) Seawright, Leon Lacey, Kyle Lovett, Quanell, Freddie Allen, Myron Williams, Rickey Rush, Candy West, Claude Deuce, My Traq, Doc, Brandy Norwood, Ramone Harper, The love of my life (EDEN) an Tim
Followers:

stats:
RUNAWAY TRAIN AVAILABLE ONLINE!!!!