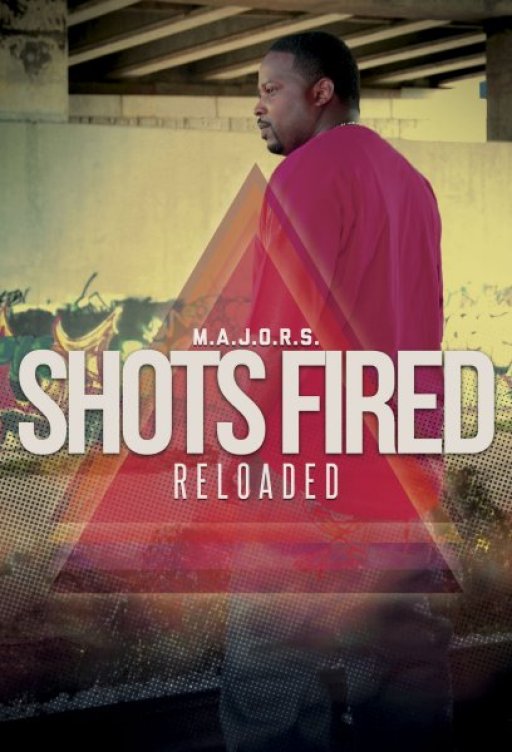 About M.A.J.O.R.S.
M.A.J.O.R.S. is a Youth Leader, Radio Show Host, Rapper & Producer who has worked with artist & producers such as DJ Class, Super Producer Baby Paul aka BpZy, & Platinum Producers Bread & Water. M.A.J.O.R.S. ALSO HAS BEEN RATED BY LL COOL J & DJ CUT CREATOR AS THE #3 UNSIGNED ARTIST IN THE COUNTRY making him the only positive artist on the list. M.A.J.O.R.S. also finished second place in the LL Cool J's Boomdizzle showcase held at The Hard Rock Cafe in Atlanta, Ga. M.A.J.O.R.S. heart is geared toward the youth of today and he's known by his peers as a devote apologist studying Islam, Hinduism, Buddhism etc in order to defend his Christian Hebrew faith. M.A.J.O.R.S. says Atlanta was his road to Damascus once he was released from jail making a commitment to GOD receiving salvation then becoming licensed and ordained in 2006. As a street rapper he then took a year off submerged himself in GOD's word learning the Pentateuch, Apocrypha & the 16 extracted Constantine Books left from the bible he was ready to lead YHWH's people as an end time general. M.A.J.O.R.S. heart tatted scripture is 1 Corinthians 9:19-23 & GOD has given him spiritual favor & favor with man & now M.A.J.O.R.S. has the Hip-Hop industry taking notice of his skills as a Emcee and as a Producer. His latest leak records "Newtrition" (Produced by M.A.J.O.R.S.) & "Make This Happen" Featuring Marka and produced by The Eurostarz who has produced records for (Red Cafe, The Game & many others) already has mainstream radio dj's emailing and requesting the record. M.A.J.O.R.S. has grabbed the attention of Hip-Hop pioneers such as Dj Cut Creator & LL Cool J's imprint Boomdizzle as well as Universal Republic A&R Director Nigil Mack and many others. M.A.J.O.R.S. has opened for Kurtis Blow, Willie Northpole (Disturbing The Peace), Dj Class (Universal Records), Young Jeezy (Corporate Thugs Ent./Def Jam), Get Away Boyz (Universal Records), Sparky D. (Female Hip-Hop Legend), Big Country Kane (Grand Hustle Records), Fat Joe & Six Nine (Def Jam). M.A.J.O.R.S. May 4, 2013 release SHOTS FIRED! 2 RELOADED has over 60,000 downloads & Secular Hip-hop website Spin City DVD gave him a 4.5/5 calling him a "Lyrical Malcolm X with a Martin Luther King heart". View Review & Listen to M.A.J.O.R.S. new project http://www.spincitydvd.net/2013/05/majors-shots-fired-reloadedvol2-mixtape.html?m=1
Divine Order Music
Frank B. - (770) 851-4763
www.itsmajors.wix.com/majors
www.youtube.com/itsmajors1
M.A.J.O.R.S. - Must Accept Jesus Our Righteous Savior
Influences
GOD, Jesus, Holy Spirit, OutKast, Tupac, Nas, Cee-lo, Common, Tha Roots, Talib Kwali & KRS-1
Followers:
M.A.J.O.R.S. Need Your Help!!!!!

2006-12-18
By: Ematchia
Posted in: M.A.J.O.R.S. NEW SINGLE HITTIN' RADIO IN 2007
YO THIS YA BOY M.A.J.O.R.S. I WANT THE HIP-HOP COMMUNITY TO DECIDE WHAT SHOULD BE MY NEW SINGLE THAT WILL HIT RADIO IN 2007 THE DEADLINE FOR YOU TO VOTE ENDS ON JANUARY 5, 2007. ALSO THOSE THAT VOTE NAME WILL BE ENTERED TO WIN A FREE IPOD SO GET THOSE VOTES IN.

LOGON TO: www.myspace.com/divineordermusic
PICK FROM THE 4 SONGS ON THE PAGE AND LEAVE THE REASON WHY YOU PICK THE SONG ON MY BLOG PAGE!!!!!!!!!! THANKS FOR YOUR SUPPORT.
Tags