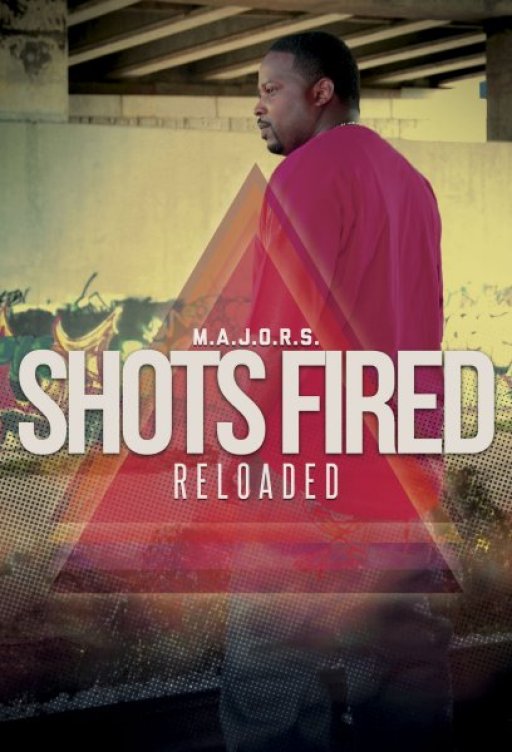 About M.A.J.O.R.S.
M.A.J.O.R.S. is a Youth Leader, Radio Show Host, Rapper & Producer who has worked with artist & producers such as DJ Class, Super Producer Baby Paul aka BpZy, & Platinum Producers Bread & Water. M.A.J.O.R.S. ALSO HAS BEEN RATED BY LL COOL J & DJ CUT CREATOR AS THE #3 UNSIGNED ARTIST IN THE COUNTRY making him the only positive artist on the list. M.A.J.O.R.S. also finished second place in the LL Cool J's Boomdizzle showcase held at The Hard Rock Cafe in Atlanta, Ga. M.A.J.O.R.S. heart is geared toward the youth of today and he's known by his peers as a devote apologist studying Islam, Hinduism, Buddhism etc in order to defend his Christian Hebrew faith. M.A.J.O.R.S. says Atlanta was his road to Damascus once he was released from jail making a commitment to GOD receiving salvation then becoming licensed and ordained in 2006. As a street rapper he then took a year off submerged himself in GOD's word learning the Pentateuch, Apocrypha & the 16 extracted Constantine Books left from the bible he was ready to lead YHWH's people as an end time general. M.A.J.O.R.S. heart tatted scripture is 1 Corinthians 9:19-23 & GOD has given him spiritual favor & favor with man & now M.A.J.O.R.S. has the Hip-Hop industry taking notice of his skills as a Emcee and as a Producer. His latest leak records "Newtrition" (Produced by M.A.J.O.R.S.) & "Make This Happen" Featuring Marka and produced by The Eurostarz who has produced records for (Red Cafe, The Game & many others) already has mainstream radio dj's emailing and requesting the record. M.A.J.O.R.S. has grabbed the attention of Hip-Hop pioneers such as Dj Cut Creator & LL Cool J's imprint Boomdizzle as well as Universal Republic A&R Director Nigil Mack and many others. M.A.J.O.R.S. has opened for Kurtis Blow, Willie Northpole (Disturbing The Peace), Dj Class (Universal Records), Young Jeezy (Corporate Thugs Ent./Def Jam), Get Away Boyz (Universal Records), Sparky D. (Female Hip-Hop Legend), Big Country Kane (Grand Hustle Records), Fat Joe & Six Nine (Def Jam). M.A.J.O.R.S. May 4, 2013 release SHOTS FIRED! 2 RELOADED has over 60,000 downloads & Secular Hip-hop website Spin City DVD gave him a 4.5/5 calling him a "Lyrical Malcolm X with a Martin Luther King heart". View Review & Listen to M.A.J.O.R.S. new project http://www.spincitydvd.net/2013/05/majors-shots-fired-reloadedvol2-mixtape.html?m=1
Divine Order Music
Frank B. - (770) 851-4763
www.itsmajors.wix.com/majors
www.youtube.com/itsmajors1
M.A.J.O.R.S. - Must Accept Jesus Our Righteous Savior
Influences
GOD, Jesus, Holy Spirit, OutKast, Tupac, Nas, Cee-lo, Common, Tha Roots, Talib Kwali & KRS-1
Followers:
Major Label A & R Of Florida Is Pushing Christian Artist!!!!!!!!

2007-06-06
By: Ematchia
Posted in: Real Christian Radio Mixtape (RCR)
Whats good everybody this is ya boy M.A.J.O.R.S. aka MAJOR LEAGUE and the lord has opened up a door to get music out to the masses and giving balance to the industry that people have been complaining about over the last 2 years. Read the info below and if you understand the movement of the Great Commission submit your best original song Rappers & Singers. When you submit your song in the subject line put referred by M.A.J.O.R.S.. Also go to my top friends on myspace and click on RCR to send a friend request and by the way ya boy will be one of the leaders to lead this movement on Vol. 1. Thanks
www.myspace.com/divineordermusic

Bigga Rankin (A&R Of Florida)
Bigga Rankin, CEO & founder of the Cool Running DJs, music is more than a form of entertainment - it's a way of life. It is only until you've experienced his live performance of moving the crowd; breaking new music or his interaction with the thousands of fans that support his events and you'll understand why Bigga Rankin is called the greatest show on earth. Bigga Rankin's ability to read his audience makes his presence memorable whether he's performing alone or while on tour with various recording artists including platinum recording artist Juvenile, Eight Ball & MJG, Mike Jones, Wayne Wonder and a host of others. Today, there's a clear distinction between introducing music and breaking music because of Bigga Rankin's trend setting ability to truly break artist and their music. Bigga is a member of (2) of the hottest and fastest growing DJ coalitions in the country - Regionally Vice-President of The Hittmenn DJs (based in Atlanta) and Nationally The Core DJs. He has, also, been recognized in various local, regional and national publications including The Hole Magazine, Ozone Magazine and The Source Magazine. Bigga Rankins creative grinding never stops. He has created the hottest and rawest mix tape series to hit the southeast in this decade. RNR Radio (Real Nigga Radio). This catchy and raw concept has artist and labels lined up with hopes of gaining street credibility and buzz through the voice known as the hit breaker of the south. He has already done mixtapes for artist such as Boyz N Hood, Jody Breeze, JT Money, Juvenile, Young Jeezy, TI, PSC, Plies, Swordz, Young Cash, Khia and many more. But Bigga Rankins has never forgotten that if it wasn't for GOD he wouldn't be in the arena he's in today that's what keeps him grounded, humble & understanding. That's why he decided to use his dynamic DJing abilities to produce Real Christian Radio which will be a series of mixtapes that will help bridge the gap between the church and the streets. RCR (Real Christian Radio) is a new wave that's going to take the industry by storm RCR will open up the market for christian artist to be heard on a world-wide scale and will bridge the gap between the church and the streets. So we introduce you to RCR (Real Christian Radio).
20,000 CD's Will be Printed Professonally Invested By Bigga Rankins.
www.myspace.com/rcrmixtapes

President of Slip N Slide Records Street
Bigga Rankin
Presents
Real Christian Radio
"WE'RE NOT HERE TO CHANGE THE GAME, WE'RE HERE TO INSPIRE IT"
Contact Email: RealChristianRadioinfo@gmail.com
SNSS MP3s ONLY! : RealChristianRadio@gmail.com
Mailing Address:
Real Christian Radio
c/o Schenesia Davis
po box 2253
Waycross, Georgia 31503
Influences To Get Bigga Rankin/Cool Runnings DJs on Your Next Event, Party, or Mixtape Contact: 859 684 1853 or BiggaRankininfo@gmail.com

Tags