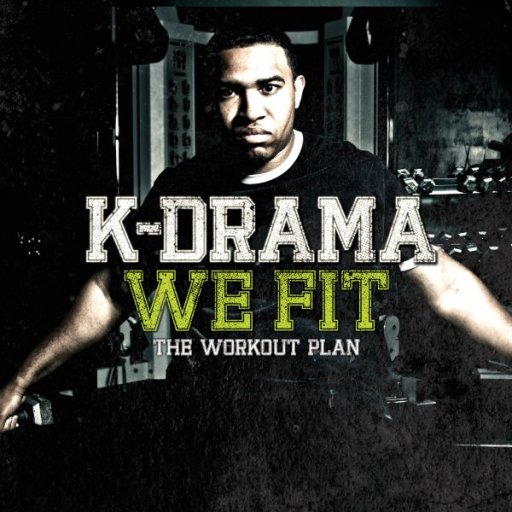 About K-DRAMA
Imagine a rap artist who in his music balances comedy, weightiness & relevance in order to impact crowds with the Gospel of Jesus Christ. Meet the artist, K-Drama, a 26-year-old writer & producer who acts out the King on beats, encouraging people to evaluate their selves & make change as necessary. His gift has made room for him in the Christian Rap genre as he has produced for great artist such as Lecrae, Flame & Tedashii & has featured vocally on songs with Sho Baraka, R-Swift & over 100 other artists across the world. K-Drama has also partnered with Christian MMA clothing line, Jesus Didn't Tap, crafting 2 theme songs for the brand.
Born A. Regis Jones in Cincinnati, OH, he had a difficult childhood. In 7 years, he attended 5 different schools. Regis oftentimes felt neglected, so he lived for attention & affirmation. At Sunday service, he quoted Bible verses in hopes to impress members while at school he did the total opposite to impress his peers. Regis lived a double life.
It wasn't until his friend, Marquez Patterson died at the age of 13 of a heart failure that Regis had a rude awakening. He realized that life is short and no man knows when he'll die. Hence, Regis became a born again Christian at Marquez's funeral without an altar call. Through God, Regis sought out the purpose of his life.
Without intentionally looking, Regis discovered part of his purpose through another Christian rapper performing at an out of town youth retreat. Though Regis never rapped prior to salvation, Regis was encouraged by the Holy Spirit to pursue rap ministry as a means to evangelize to sinners & encourage Christians in their walk. As Regis was penning songs, his Pastor, Ronny Lott, took note of his interest & invited Regis to perform in his 1st concert alongside Grapetree Records act, Preachas In Tha Hood.
After a successful performance, Regis (now known as K-Drama) began ministering in outreaches, prisons, schools, churches, festivals & anywhere he had an opportunity to perform. Over time, he made 3 albums before signing his 1st recording contract with Holy Hip Hop Music/EMI Gospel. This spring boarded his career, opening many opportunities for him to spread the love of Jesus Christ through his music across the United States.
His 5th album, BoomBaptism, garnered his most popular song to date, "Air Jordan" which was a phenomenon in the Christian Rap genre. This song was remixed over 70 times including "Kobe Bryant On Em'" by Sho Baraka which ended up being included on Sho's latest album & featured K-Drama on the 3rd verse.
Now signed, with premier record label, Cross Movement Records, K-Drama's platform has been graciously extended, charging Christians to workout spiritually through his debut CMR release We Fit: The Workout Plan. Provident-Integrity/Sony Music distributes this album.
K-Drama is a proud husband & father of 2 small children. He volunteers for CeaseFire Cincinnati, an anti-gun violence campaign curbing gun violence through grassroots public education. A greater amount of humility & joy has been demonstrated through him because God has transformed him & solely orchestrated his life. By trusting in the Lord, God has directed K-Drama's path.
Followers:
stats: