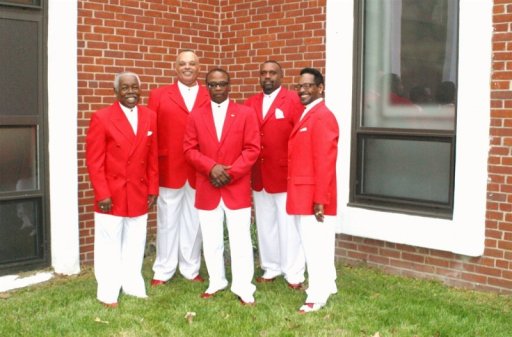 About justbeingblessed
Independent  Gospel Recording Artist "Just Being Blessed"  out of Baltimore, Maryland are a group of  men reaching  audiences in song ministry with the saving message of Christ.
 Along with having  performed on stage with such groups as Kenny Davis & the Melodyaires, Bishop Darrell Mc Fadden & the Disciples, The Gospel Keynotes ,The Wings of Praise and The Christianaires , the group went on to compete and win  the 2012 American Heart Association'sMost Powerful Voices Regional Gospel Award Competition.
They minister in the Spirit, by the grace of by God to deliver memorable and uplifting spiritual inspiration to their audiences wherever they perform, and releasing their first CD entitled "SAVED" in 2013.
Their God given talents have brought them recognition by churches and concert ministries across the Maryland, Virginia  and DC  areas and beyond. 
Members of the group include Larry Cross, Delroy Smith Johnny Robinson Sonny Collins and Ronald Bowen.
Booking Contact:
Bro. Larry Cross 443-983- 1611 brushfresh@yahoo.com    
Bro.  Delroy Smith   410-233-7942  mdsmyth@verizon.net
Followers:

stats: