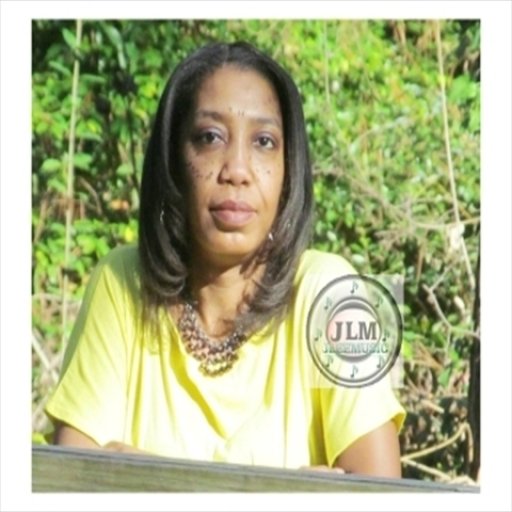 About JLeeMusic
*Concerts * Conferences * Weddings * Workshops* Community Projects * Seminars*Retreats* Plays * Interviews * Radio Services *Family Events * church functions*
*Bookings Email: leemusic30@yahoo.com , *Facebook:https://www.facebook.com/jleemusic30
JLee is now Producing her work through "Goldie Sound Studios" of Tallahassee Fl where she did her re-mix on her single "I'm Ready"Estoy Listo" and the song "The Measure Of Faith" J says, "She is looking forward to the newness.  She says it will be a challenge to see God take her to a different dimension and seeing the doors God will open for her". JLee along with her busy schedule also manages a Christian Rapper by the name of Eddie M.C. of Valdosta Ga.
 JLee 2016 release "BEAUTIFUL", 2015 release "I'M READY" ESTOY LISTO" 2014 release "Real Love"-released singles Produced by the late "Mark G Production" has taken her music to a completely different uniqueness of sound.
JLeeMusic, recording artist/ singer/song-writer/ producer, known in her church as (Elder j) along with her brother Adrien Williams, has ministered on TV show Atlanta Live channel 57 WATC with Pastor John King Jr. of Thomasville Ga. Her music has played on "am" radio stations, WHBS Rejoice 1400 in Moultrie Ga. and WSTT 730 Thomasville Ga. 'Ms J Lee' has been singing all her life and started writing music in June 2001, prophesied, that she would write and produce songs. She produced her first new single in 2010 "BY FAITH YOU STAND." She produced her second single in 2010 "FOR THE LORD IS GREAT!"
JLee along with member in May 2011 started singing together naming their group "SEASONS". Together they produced their first album "Breaking Barriers" released 2011. Their album listening concert was in November 2011. They started promoting the album by performing at different events, opening act such as gospel artist Helen Miller and Karen Washington. They have starred in the play "The Will to Survive" written by Dr. David A. Hatch, in Albany, GA. February 2012. They performed at "Love is in The Air" Valentines Day Ball, February 2012. Boogie Entertainment presents Poetry in Motion starring Seasons in February 2012, St. Luke Fellowship of Christian Athletes Program starring Seasons performing the single "His Super Star", performing at Faith Horizon Ministries Kingdom Building Giveaway "Bringing Them to the Kings Table March 2012, and at the NAACP Banquet awards dinner May 2012 in Thomasville Ga. and much more.
JLee is a native of Worth County Ga. Her parents are the late Ouzzie and Dora Williams. She is the middle child of seven siblings. She is married to Edward who is the Children Church Pastor at their church, they have been married for 21 years, and they have one son, Ervis 4 years old. 'Ms J Lee' and her family reside in Moultrie Ga.
JLee and her family attend church in Thomasville Georgia, under the leadership of Pastors Jeff & Cindy Christopher of Faith Horizon Ministries, where they have been faithful members since 1995. 'Ms J Lee' has served as the Pastors Administrative Assistant, on the church board as a Deaconess, Women Ministry Director, Sunday School Teacher, Sunday School Director and Wednesday Night Bible Rally Teacher for the youth. She has received awards such as, "Excellence in Leadership", for doing whatever it takes in the Talent Challenge and "Without Measure", for her commitment and dedication in going beyond measure.
JLee is a License Minister of the SonShine Network Ministries; awarded a Certificate of Ordination and was set apart and ordained as an "Elder" in October 2005 to do the work of The Gospel. In 2012 she received a Certificate of Ordination to serve as Associate Pastor in her church. She serves as Minister of music in her church.
JLee favorite scripture from the time she has known the Lord as her personal Savior is Philippians 4:13 "I can do all things through Christ who strengthens me." She says, "It's because of this scripture that I was able to keep pressing on."
Followers:
"ESTOY LISTO"I'M READY" CONCERT#1 2015