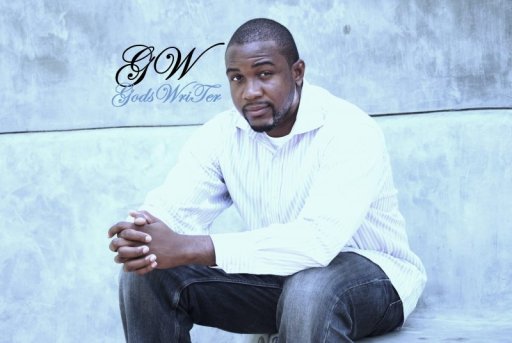 About Godswriter
Timothy 'Godswriter' Osinowo is on a mission to shake up the body of Christ through his released album, "DECLARE!" The release of the anticipated album is not only a call to the nations, but more specifically, a shout and a shaking to the believers of God.
The debut album
Declare
can be purchased at
www.cdbaby.com/cd/godswriter
Born & raised in Nigeria, first born of Olanrewaju and Adedayo Osinowo - Godswriter -(Olanrewaju,Osinowo II) also known as Timothy or Junior among his peers, found a strong love and desire towards Art at the age of 10. Timothy relocated to the United States with his family at the age of 12, residing in Houston Texas. Overtime, he has gotten his bachelor's degree in Health Science, and has branched into the spoken word, poetry, play write, music, and acting genre.
Over the years, God began to open doors for Godswriter to minister at his home church The Redeemed Christian Church of God (Dominion Chapel), Church Galas, and various events such as Summer Ablaze, Selah, The Rising Star Award, A.C.F.Y.A, The Breakfast Klub, G.R.A.B Bar, Black Star Award, Love Jones lounge and so on. He has shared the stage with Classical, Pop Latin & Inspirational pianist Adlan Cruz, Worship leader Minister Stacy Egbo, and leader of Sound of the Word Ministries Pastor Niyi Adams.
Godswriter has started two ministries, Christ Love Ministry (2009 - Present), and Project 99 (2010 - Present). Both ministries display the simple act of being a blessing. (
More info at www.godswriter.net)
Godswriter has been inspired by the likes of those who seek Gods Heart, and truly desire to live a lifestyle of worship.
Godswriter believes that without God, he is nothing. So he prays that God will continue to make him a blessing as his steps are ordered in the path of his destiny.
Matthew 5 : 16 "Let your light so shine before men, that they may see your good works, and glorify your father which is in heaven." KJV
Influences
Holy Spirit, Those that live a lifestyle of worship, Great Commission
Followers:

stats: