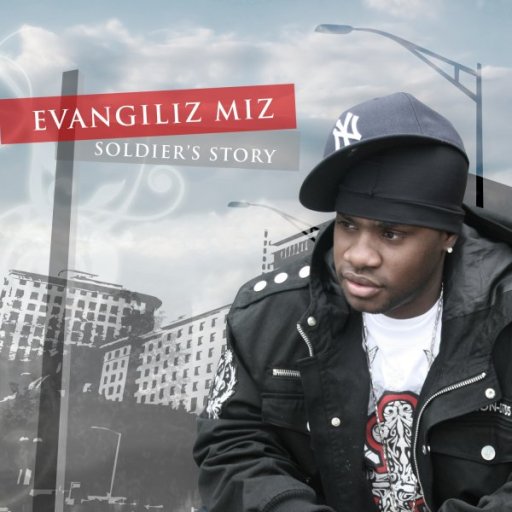 About Evangiliz Miz
                 EVANGILIZ MIZ
Minister, Producer, Song writer, Motivational Speaker, Record Exec. However many titles one would want to put on this man of God, the title that best describes him is, on fire for Jesus. Coming up in the streets of Philly, was challenging, at an early age Evangiliz Miz was adopted by the streets. Not being close to his immediate family, he sought the advise of the OG's on the block and what they taught him would change his life for years. On the quest for money, sex, and fame. He didn't know that what the OG's failed to mention was that this life style came with a penalty, crime, jail, pain, and havoc, or even death, to mention a few.
Evangiliz Miz lived, and breathed the streets. Making money, having the fancy cars, and all the women, along with fulfilling all his desires. blinded him from seeing the true Light. During a 13 month bid as a juvenile, He started writing raps about his life filled with violence, sex, drugs, and money. One of the OG's invested money into a studio and started promoting Evangiliz Miz as Kylla Miz. Selling close to 20,000 mix tapes of Soldier in da Streets vol.1, out of the trunk of cars and promotional shows. He became a house hold name in the North East, US. underground market. But on his rise to the top he couldn't resist the alluring lifestyle of being a G. He went back to pushing and grinding in the streets, which lead to his arrest. all Charges were dropped and he later moved to Miami, Fl in 2004.
He signed with KMMusic Group in early 2005, and his album titled Gangsta's mind" was scheduled for International release. But was posponed due to legal issues again. After a near death experience, his life would change forever, he came to the conclusion that he was only alive by the grace and mercies of Almighty God. He dedicated his life's work to doing the will of God. He was ordained as an Evangelist later on in his career. Today Evangiliz Miz works with Public School Systems, Alternative Schools, Churches, and Youth Development Groups across the country. To bring the Gospel of Jesus Christ and His saving grace to our youth. A generation in desperate need of healing and deliverance. Evangiliz Miz and Cross on a Rock Ministries teamed up to form, Project Bringing Jesus to the Hood. to take back what the devil has stolen and to claim the inheritance of God for our lives. Thus far thousands of souls have come to know Jesus as Lord and Savior through this Ministry. He doesn't do it for money or accolades, just to lift up Jesus' name.
Evangiliz Miz's new EP "Soldiers Story" has the whole streets buzzing in anticipation for his debut Holy Hip Hop album, From Death to Life. scheduled for National release soon. During his career, Evangiliz Miz has opened for and toured with some of music's biggest and brightest stars. This brother has an anointing and appointment from Almighty God to break the strong holds of the enemy to deliver and set the captives free, in Jesus name
stats: