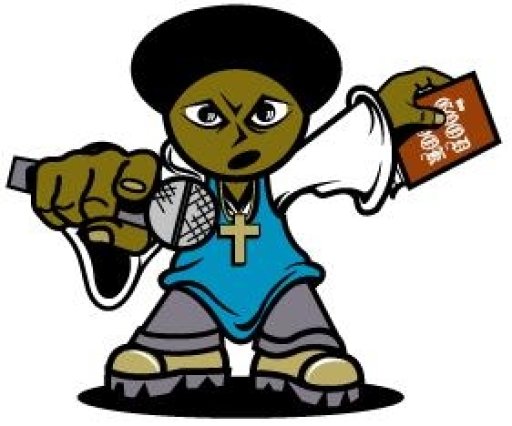 About Dyscyple
Dyscyple was born on September 17, 1975 in Detroit , Michigan . Growing up on the West Side of the Motor City , Dyscyple encountered the hardships that come along with not having a father figure around to guide and teach him the responsibilities, and character, that a real man should display. Due to this fact, Dyscyple observed the ways and actions of the males he considered to be role models within his neighborhood. These men displayed violent, illegal, and sexually immoral influences that would later become life-threatening detours from the plan God had for his life. Barely graduating from high school in 1993, and having no meaningful direction in his life, Dyscyple decided to join the U.S. Army. After nearly two years of service in the military, and living in the fashion that he was exposed to on the streets of Detroit in his youth, which included activities ranging from armed robbery, hostile skirmishes amongst his enemies, and promiscuity, Dyscyple realized there had to be more to life than was his violent and roguish lifestyle.
In February of 1995, Dyscyple finally surrendered his life to Jesus Christ. Dyscyple credits this miracle to a God fearing and praying mother, the saints who never gave up on ministering to him, and most of all a very merciful and forgiving God. Once saved, Dyscyple immediately had a burning desire to reach and minister to youth that may or may not have been exposed to a similar environment as him.
One year after receiving the gift of eternal life, Dyscyple discovered the gift to reach youth through the means of Holy Hip-Hop had been placed within him. In addition, Dyscyple has been greatly blessed with a good thing; his lovely wife Torry, in which they have been married since November of 1996. They also have two gifted and talented children, Jordyn, and Eddie. In April of 2001, Dyscyple was led to become a member of S.T.R.A.P.P.E.D. Ministries, which is geared toward outreach in the urban community, and making an impact in the lives of youth everywhere. Very soon he began to place his hands to the plow in the ministry of music.
Through this awesome ministry Dyscyple's desire is not to see fame and fortune. His number one priority is to reach troubled youth and show them the true way God intended for the human race, and to dispel the lies that inner city life has taught them. Dyscyple's main focus in ministry is to see souls saved because he is a firm believer in the Biblical principal found in Matthew 6:33. "But seek ye first the kingdom of God , and His righteousness; and all these things shall be added unto you". Now Dyscyple is a national recording artist who is determined to use this opportunity that God has given him to reach as many souls as possible, and bring them to Christ.
Influences
The Father, The Son, & Holy Spirit
Followers:
stats: