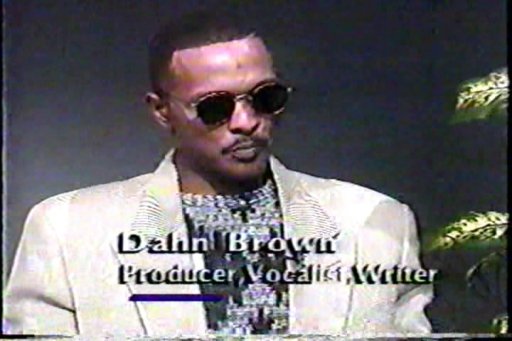 About DAHN B
DAHN B
St Louis, Missouri, Las Vegas, Nevada
Spirit filled Father 2 Three, "Poppi" 2~ 3 , Husband 2 One, Creator of God's Music........
I AM DAHN B (pronounced don), AND I HAVE BEEN INTO MUSIC ON A PRO LEVEL FOR MANY YEARS. I AM ALSO A CHRISTIAN ARTIST AND I SUPPORT GODLY VALUES. I AM AN OVERCOMER. I LOVE ALL GENRE'S OF MUSIC BUT I LEAN HEAVILY TOWARD R&B,NEO SOUL,JAZZ,URBAN, & FUNK. I AM A BASS player/singer/songwriter WHO HAS PLAYED WITH THESE ST. LOUIS ARTIST'S, EUGENE "SPUD"TAYLOR,JOHNNY JOHNSON,THE BUZZY/BROWN PROJECT AJSR, FABULOUS MOTOWN REVUE, MYSTIC VOYAGE, THE DONALD BROWN BAND,THE JOHN BROOKS FORECAST,BLUES/JAZZ INNOVATORS,"STREET LEVEL", "WESTMORELAND CO", GREG "SUAVE" BROWN, MANIFEST DESTINY, & MANY MORE.IT IS MY GOAL TO PROMOTE PEACE, LOVE , & GODLY VALUES THROUGH MY MUSIC.
Influences
THE FATHER, SON, & HOLY SPIRIT
Followers:


2009-05-24
By: DAHN B
Posted in: BLOG OF AGES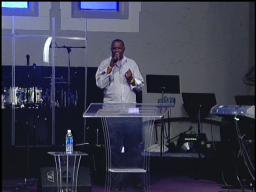 A FEW WEEKS AGO GOD SENT A YOUNG MAN ACROSS MY PATH WHO, WHILE HE WAS NOT A GUY
YOU COULD REFER TO AS A "SPIRITUAL WALKER", CAME WITH AN ANSWER STRAIGHT FROM THE LORD
AND IT WAS MULTITUDEOUS IN IT'S FUNCTION TO BRING RESOLVE TO EVERY QUESTION THAT WAS
LURKING ABOUT IN MY MIND...FOR ME AS A POINTER TO HIS WISDOM BEYOND HIS YEARS (HOLY GHOST) WISDOM, I NOW REFER TO THIS YOUNG MAN AS "DADDY", "POPS", "DADDYO", ETC....LOL !

HE PICKED UP ON A CONTINUOUS COUNTENANCE THROUGHOUT OUR WORKDAY (AND I FORGOT TO MENTION THAT HE IS A CO WORKER) WHICH I CAN ONLY CONCEIVE TIPPED HIM OFF THAT
SOMETHING WAS REALLY BOTHERING ME, AND UPON SHOWING A CONSISTANT DESIRE TO BE OF SOME
KIND OF GENUINE ASSISTANCE,( NOT A NEED TO GET IN MY BUSINESS...lol ) I BEGAN TO SHARE WITH
HIM WHAT THE ROOT OF MY CONCERN WAS. MY WIFE OF 30 YEARS HAD BEEN DIAGNOSED WITH WHAT WE WILL CALL LUMPS IN HER RIGHT BREAST. ( I REFUSE TO GIVE THE DEVIL ANY GLORY) AND
SHE WAS SCHEDULED FOR A LUMPECTOMY THE NEXT DAY. I REITERATE, THIS YOUNG MAN DOESN'T GO ABOUT HIS DAY "PRAISIN" THE LORD LIKE MANY DO BUT HE SHARED WITH ME THAT HE COULD CALL HIS MOM IN LOUISIANA, WHO WAS A DEACONESS AND SERIOUS PRAYER WARRIOR. I STOPPED ALL THAT I WAS ENGAGED IN AT THE MOMENT, PUT MY TOOLS UP, AND ON OUR WAY TO THE DOCK
(THE ONLY PLACE IN THE BUILDING FOR GOOD CELL PHONE RECEPTION) WE WENT. I MIGHT THAT THE
DOCK IS ALSO A WELL TRAVELED ALLEY (foot traffic). WITHIN MINUTES THIS LADY TO WHOM HE CALLED "MY QUEEN", ( I WAS THEN THINKING, OMG, WHAT HAVE I GOT MYSELF INTO HERE ?) HE THEN
EXPLAINS THE SITUATION TO HER AND GIVES ME THE PHONE. THERE WAS MAYBE 30 TO 45 SECONDS OF EXCHANGE, MUCH OF WHICH I DON'T REMEMBER. PLEASANTRIES AND SUCH AND AS IF SHE HAD KNOWN ME FOREVER, BEGAN TO PRAY AND I BEGAN TO AGREE WITH HER. SHE WAS CALLING ON GODS'
WORD AND PRAYING WITH AN UNCOMMON AUTHORITY AND CONFIDENCE THAT I HAVE NEVER HEARD IN MY WALK WITH GOD. (MIND YOU I AM ON THE PRAYER TEAM AT MY CHURCH AND OFTEN PRAY WITH VERY WELL TRAINED PASTORS ) BUT I CAN REMEMBER HAVING THE QUESTION IN MY MIND AS SHE PRAYED (WHAT MANNER OF PRAYER IS THIS ? ) I MEAN SHE LEFT NO STONE UNTURNED AND I BEGAN TO EXPERIENCE A PEACE THAT PASSES ALL UNDERSTANDING, A BREAKTHROUGH, THAT GLASS SHATTERED CEILING KIND OF PRAYER THAT LEAVES YOU WITH ABSOLUTELY NO DOUBT IN
THE FACT THAT GOD IS WHO HE SAYS HE IS, AND HE DOES WHAT HE SAYS HE CAN DO...

WE WERE GIVING HIM THANKS AND PRAISE AND SUDDENLY IT OCCURRED TO ME,
I'M IN THE ALLEY ON THE DOCK !!! HALLELUJAH.....THE WHOLE EVENT TOOK LESS THAN 15 MINUTES AND IN THE SPIRIT OF REV 12:11 IT IS MY BELIEF THAT MY WIFE WAS HEALED AT THAT TIME. SHE HAS SINCE HAD A SECOND SURGERY ( TO "CLEAN UP") AND WE ALSO FOUND OUT THAT HER SURGEON IS A BELIEVER !!! THE CHEMO DOCTOR CALLED TO PERSONALLY TELL HER THAT SHE WOULD NOT BE NEEDING HIS SERVICES.....HOW MUCH MONEY DID THAT COST HIM ? IT IS NOW
TIME TO NAME NAMES .......THE LADY WHO PRAYED FOR ME, THE MOTHER OF MY CO WORKER,
KEENON BUTLER, IS NAMED CHERYL BUTLER AND SHE JUST JOINED THIS COMMUNITY TODAY AND
I WOULD LOVE IT IF ALL YOU GUYS WHO ARE READING THIS TO STOP BY HER PAGE, LET HER KNOW HOW AWESOME GOD IS OPERATING IN AND THROUGH HER (ACCORDING TO 1 THESS 5:12, 13) AND
WHILE WE ARE AT IT, LIFT UP HER ENTIRE FAMILY TO THE LORD FOR HIS COVERING & PROTECTION.

AMEN ? AMEN.............
Tags