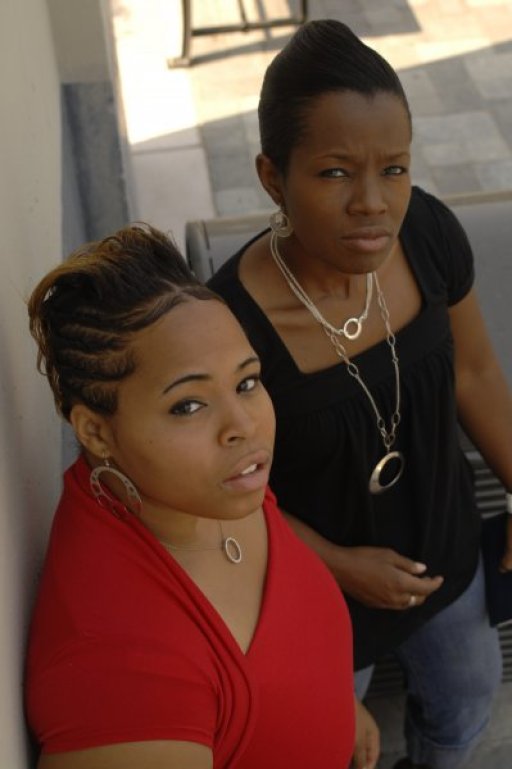 About Da UNIT
DA UNIT Biography
No one ever knew what God had planned when he put two young ladies together to murder mics around the world for his glory. Lil La La also known as LaShawn Batiste and Lay' Qa also known as Brittney Whittaker were placed hand in hand with one another by the grace of God.
"I don't remember how we met or really when.. I was a fan of Qa from back in the day when she did the song Crazy Praise with K-drama. Drama was always talking about her to me, and I always loved her style, swagga, and her sound...She's one of the most unique young woman of God I know. Above all she's so humble and outgoing and on fire for the Lord!!!! " - La La
La La and Lay' Qa met and soon, became roommates and put their focus on the ministry of our youth. There goal is to "Educate and Save Souls through the Gospel of Jesus Christ" Both young ladies have huge and exciting testimonies which you will hear on their debut album "THE CRANIUM" featuring artist such as BB Jay, Jasmine Butler, k-drama, D MAUB, and many others. Production in by Tony Stone, Platinum Tips, Boosie Beatz, and many others…
PURPOSE: In God's word, Paul expressed how we should live here on earth doing Gods will. Spreading the Gospel of Jesus Christ using the gifts God has blessed us with. As Paul worked, we will continue to workout our salvation with fear and trembling with good will because God is who works within us. We are focused on getting the world to understand the importance of being united in Christ. Your mind should be the same as Christ Jesus: Standing Boldly and Unashamed. Da UNIT's purpose is to come to your area, preach the Gospel and encourage and teach the world how to follow Christ and love Christ as Paul did.
GOAL:
to reach Christian and Non-Christian youth around the world using the power of music and the word of God. We pray to use the shared desires of God's teachings to Inspire, Uplift, Energize, and Mobilize our young people to stand Unashamed and boldly as they change their life and hand it over to Jesus Christ.   
Influences
Holy Hip Hop, Kirk Franklin, Da TRUTH
stats:

2008-08-04
By: daunit2008
Posted in: ALBUM RELEASE!!!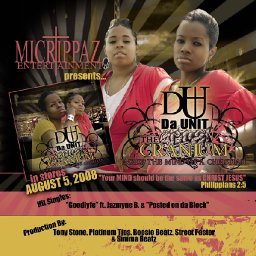 PURCHASE OUR DEBUT ALBUM "THE CRANIUM: INSIDE THE MIND OF A CHRISTIAN" AVALIABLE AUG 5, 2008!!!! GOT TO WWW.MYSPACE.COM/DAUNIT2008 TO PURCHASE!!!
Tags