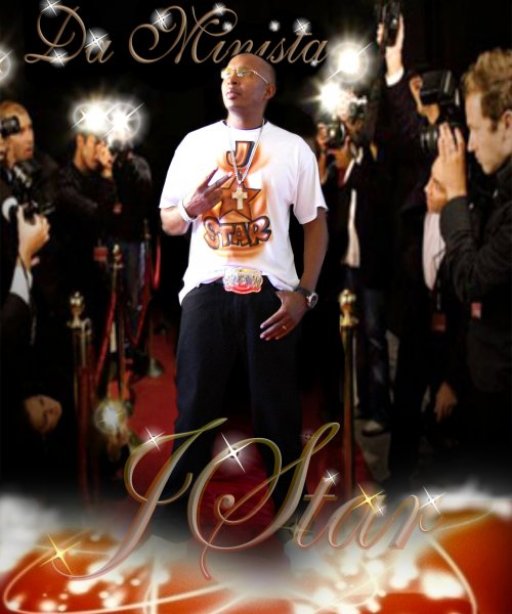 About DA MINISTA
F.T.A.J. Entertainment Group
1138 Lakeview Drive
Summit, MS 39666
Phone (601) -680-0427


Pastor Timmie K. Miller, Sr. a.k.a. DA MINISTA

    Pastor Timmie K. Milller, also known professionally as DA MINISTA, was born and raised in the Pike County area.  Pastor Miller is the husband of First Lady Felicia Miller and the father of three children: Timmie, Jr., Jessica, and Amari Miller.  He is the founder and pastor  of Candlelight Ministries, Inc. in McComb, MS.  Where he has effectively been serving  for 14 years.  Pastor Miller is dedicated to empowering people by the expression of biblical principles through dynamic preaching and  teaching.   This dedication to ministry has afforded Pastor Miller the opportunities to travel around the country preaching.  He is quickly becoming one of the most sought after preachers in the country.

    As a gospel recording artist, Pastor Miller, here after referred to as Da Minista has made many ground breaking accomplishments as well as his preaching.   He was the first Gospel Hip-Hop Artist signed to Malaco Records, a traditional Gospel and Blues Label.  Da Minista also had the first Gospel Hip-Hop the song ever played in full rotation on traditional gospel radio stations around the country.  Da Minista has appeared on TV One, WGN, TBN and other regional stations across the country.  His videos are currently being played on BET, The Word Network, TBN and many other internet stations.  In 2005, Da Minista received the first ever  Urban Network's "Gospel Hip-Hop Artist of the Year" award.  He, also,  received the  Jackson MS Music Award for "Songwriter of the Year" for his hit single "Don't You Wanna Be Saved"?  In July of 2006, Da Minista was invited  by Bishop T.D. Jakes  to perform at MegaFest in Atlanta, Ga.  Just recently, on July 13, 2008, Da Minista received  another Jackson MS Music Award "Album of the Year for an Upcoming Artist"  for his sophomore album "Keep It Holy".  Da  Minista also performed his single "Set IT Off" from the "Keep IT Holy" album at the Potter's House in Dallas, Tx. in Nov. of 2008.  The Potter's House is under the leadership of Bishop TD Jakes.

This album is currently released, under his label FTAJ Entertainment Group, an acronym for his family: (Wife) Felicia  and (children): Timmie, Jr., Amari and Jessica.
Many have asked Da Minista "Why not move to the bigger cites, where there are more opportunities"?  His response is " If everybody that makes it from the field has to move to the city, then the people stuck in the field will feel forsaken.  So, my goal is to make it in McComb, MS.  To travel the world based out of MS.  Only then will I become the example that proves that your location does not have to be your hindrance and that with God, hard work, and a good team of other people, who believe, All Things Are
Possible!

Followers:

stats: