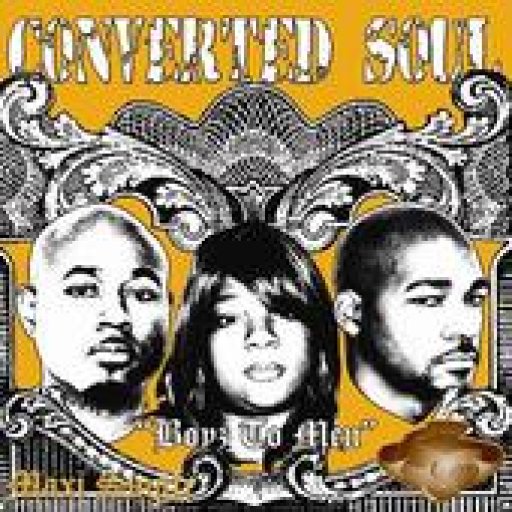 About Converted Soul
Hip Hop's most truthful Emcees! Fresh off of being named the Gulf Coast's Gospel Rap Group of the Year, Converted Soul is gearing up to release their 2nd album! After receiving airplay throughout the UK and London, CS is poised to invade the minds of unbelievers and encourage existing Christians!!
With charismatic lyricism and hypnotic production, Converted Soul impacts the hearts and ears of listeners across the globe. Comprised of biological brothers Danny and Dwight Ladd, Jr., (respectively known as C.H.A.O.S. and SounDoctrine), and first cousin Danielle Darrington-Rowe, this lyrically diverse trio creatively fuses hip-hop with R&P (rhythm and praise), while simultaneously spreading the soul-converting gospel. The group was formed in the spring of 2001 and its name is derived from Psalms 19:7, which reads, "The law of the Lord is perfect, converting the soul." In this particular scripture, the three found a parallel in which to live their lives.

A unique aspect of their music is that of the audience they reach. Converted Soul's music is considered to be universal, as they have succeeded in finding a balance between all ages, gender, and ethnic backgrounds. Because music is today's universal language, the group's mission is to continue to spread the Word of God, and lead as many people as possible to Christ by reversing the carnal mindset of today's society through the medium of Hip-Hop Gospel.

In addition to receiving international radio airplay, Converted Soul has also appeared on the Trinity Broadcasting Network's (TBN) JC-TV program. They also ministered live on the Word network as participants on the Tribe talk show. The anointed three-some has also shared venues with such notable artists as: Marvin Sapp, The Williams Brothers, Generation J, KJ-52, Erick Matthews, Charles Woolfork, etc.
After the successful independent release of their debut album titled "Problem. Cause. Solution," Converted Soul is preparing to drop the highly anticipated sequel titled "Conscious Decisions." Singles from the album that have been distributed to radio are getting heavy rotation!! Get ready to cop the album in early 2007!
stats: