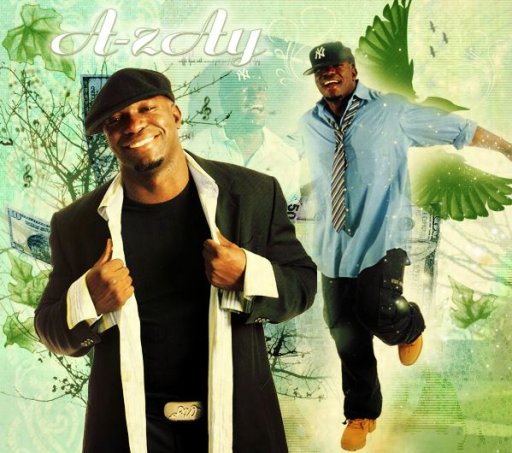 About A-zAy
How do you define A-zAy? Some say he's a def poet prodigy, others say he brings the lyrical precision of Nas to the Christian music industry; still others say he provides the excitement of Ludacris but with a strong message. An innovative rapper, A-zAy has the trademark of unpredictability because of the constant evolution of his rap tactics. His skills as an entrepreneur in hip hop have drawn comparisons from greats like Russell Simmons of Def Jam Recordings, Sean McCombs of Bad Boy Entertainment and Toby McKeehan of Gotee Records.

Born March 22, 1978 in the city of Port Harcourt, Nigeria, A-zAy (derived from birth name Ezebunwo which is pronounced A-zay-boon-war) has ridden on the wings of God's favor to arrive at this place where he is indeed ready to be released to the world. A-zAy moved down to the United States after a miracle where his family won the diversity visa lottery program four times in a row in four consecutive years. He started Malachi Records in 2003 and in the same year formed a strategic alliance with long time friend Victor Okon, president of E-Trackz productions. Since then both companies have focused on a common goal of reaching a lost and dying world with the love of God.

"I cannot say enough about the grace of God on my life. He continues to do things through me that allow ONLY him to get the glory. I'm a vessel and a very grateful one. God's hand has led me to the right places at the right time and I'm really so happy for where we are and what we are doing in this introductory project. I can't say it enough; it's a blessing, not just to those who receive it but also to us who are a part of it."

A young man who has always had a passion for young people since the day he got saved, A-zAy has served as a youth leader in several different churches over the years. With a strong love for music, he always toyed with rap, finally making it his goal to be a rapper in 2000. He returned to school as a business major in 2001, a move that helped catalyze the birth of his company Malachi Records.

"My love for music and rap dates back to when I was a little kid pushing the stop and play buttons on my boom box trying to learn every word of raps from old school guys like Grand Master Flash, Ice T, LL Cool J and many others. I never really thought about doing it professionally until God placed that call in my heart and showed me how it could be a strong instrument when placed in HIS hands."

Over the years A-zAy has grown both as a rapper and a person and has been used as an instrument to touch hearts in various concerts in several cities like Tulsa, Oakland, Waco, San Antonio, and even at overseas venues in numerous cities in Nigeria. He has received many testimonies from fans who say they have been touched by his precise and audible rhymes.

A-zAy debuts on the CD on the captivating three artist delivery of Away My Tears, providing the lyrical depth to the track. He transitions from rapper to poet in The Cause setting the stage for UtchiWali's solo track, returning with even more flavor on So in Love, the hot duet with reggae genius Otis. He can also be heard on Dreams, Livin' 4, Prayer 4 Me, Praise Him and Bounce, Move, Shake.

stats: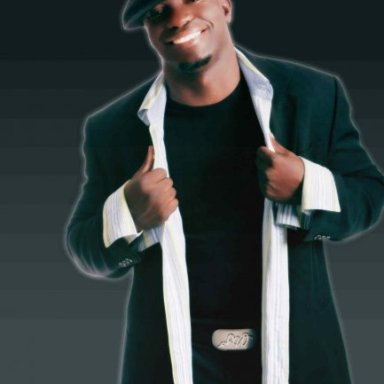 So In Love
genre: Holy Hip Hop
streams: 841
audio file:
mp3

, 9MB, 00:03:56
Tags